In addition to style and pricing, the size of a watch dial is another important factor for consumers to consider when purchasing a watch.
In fact, by today's watch market standards, many vintage watches have relatively modest dial sizes. In the mid-20th century, men's watches with dials around 36mm in diameter were moderately sized, while 38mm dials were already oversized.
Since the "advertising mania" era of the 1960s, there has been an industry trend for watches to get progressively larger and even stiffer, thicker and wider. This is actually the opposite of other industrial design trends, most notably cars and cell phones, which are becoming smaller and more sophisticated.
Today, 38mm diameter men's watches are a relatively modest size, while oversized watches have risen to over 45mm. This is closely linked to social changes and shifting aesthetic trends.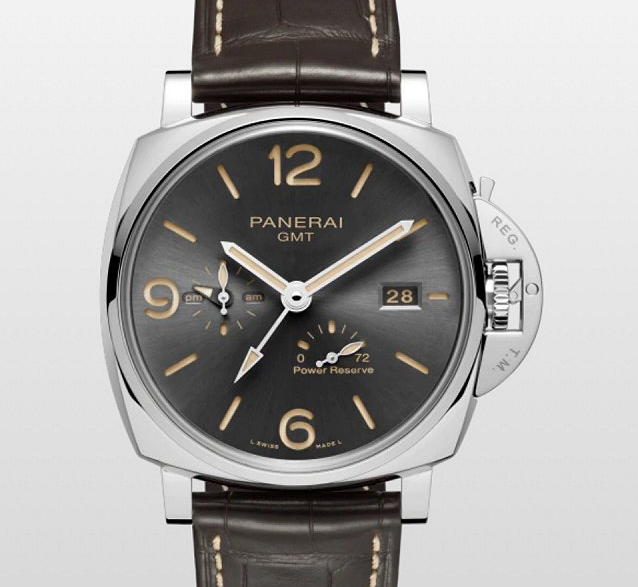 As watches became more and more a way for the newly wealthy (in the US and East Asian markets, for example) to demonstrate their power and wealth status, from the 2000s onwards, specialized watchmakers such as Breitling, IWC, Lange & Söhne, OMEGA and Panerai, and even brands like Cartier The "old money" fine jewelry and watch brands have all started a trend of providing the market with a large number of very eye-catching watches in large sizes.
Today, watch retailers are even turning watch size into a key indicator to guide consumers in their watch shopping. Watchfinder, for example, a British high-end second-hand watch retailer that has both an e-commerce platform and a physical store, has divided all of its watches for sale in 2021 into three main categories based on size: "small", which is less than 31 mm in diameter; "medium", which is between 31 and 39 mm in diameter; and "medium", and "large", with a diameter greater than 39 mm.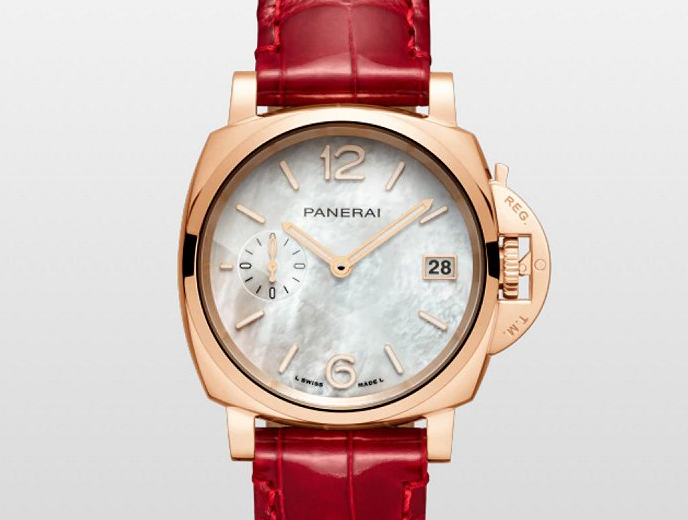 As watch sizes continue to get larger, the rule of classifying gender by watch size continues to break down.
Traditionally, watches less than 34 mm in diameter were usually considered women's watches, while watches larger than or equal to 42 mm were usually considered men's models. In contrast, 36 mm to 41 mm watches are usually in the zone where gender flows more fluidly.
Indeed it has been seen that OMEGA's new 2022 Aqualine Aqua Terra, with its 38mm and 34mm models, each with five different colored dials, is a good choice for both men and women, making it difficult to make a clear gender distinction.
IWC's new release of five new models in monochrome innovative ceramic, the TOP GUN Pilot's Watches, features the large 44.5 mm diameter, crown and pushers common in flight watches. In promoting this new watch, I fear that by choosing brand ambassador Ailing Gu to interpret it, IWC is also sending a signal that oversized dial watches do not degree belong to men.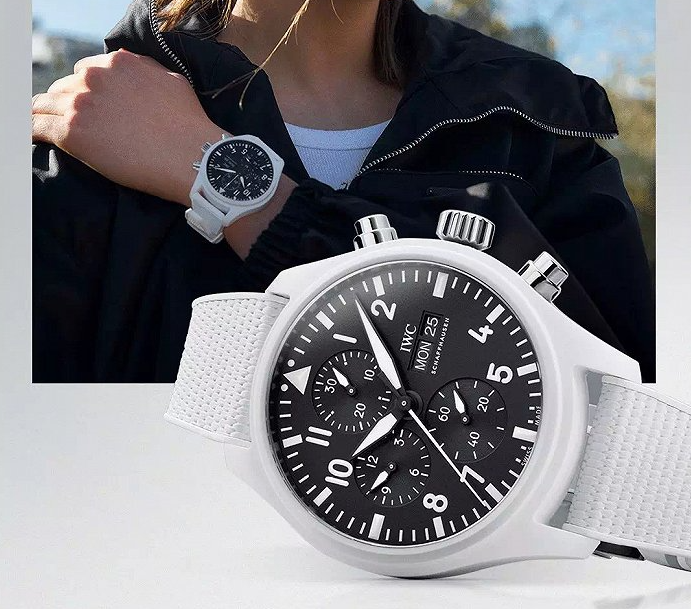 In fact, many men are now buying small-dial watches, while women are choosing to buy large-dial watches instead. As Julien Tornarec, CEO of Zenith, has revealed, "Our data shows that women often buy larger watches, while more men buy smaller or diamond-set watches." As a result, starting in February 2022, the search function related to gender categories was withdrawn from the Zenith website. Zenith's new 41mm Defy Skyline is advertised as a "vibrant, urban, genderless model."
A market report released by British high-end watch retailer Watches of Switzerland in the summer of 2021 also noted that the number of female consumers buying watches less than or equal to 28mm has dropped from 1/3 in 2016 to 14% in 2020. Meanwhile, the number of female consumers buying 28-33mm watches has risen from 39% to 62%.