While Casio, Seiko, and Citizen are known to dominate the pro class of watches, they work differently from each other
Casio, Seiko watches and Citizen watches are all very well known watch brands in Japan.
Casio, Seiko and Citizen, the three familiar Japanese watch brands, and each of the three has its own characteristics.
Casiol is popular among young people and trendsetters for its leathery and durable digital and dual display electronic watches.
Seiko's sports quartz and mechanical watches are mostly good-looking and individual.
And Citizen's light-activated formal watches are mostly accurate and frugal.
CASIO
CASIO Men's Solar Radio Watch GW-3000M-4A
First of all this one personally pushed through two or three times, this one in my eyes, color scheme, shape, details, mechanism. In my personal eyes all belong to is, the bag is not a loss product, at least in the future can be left to the next generation or younger siblings for college or whatever.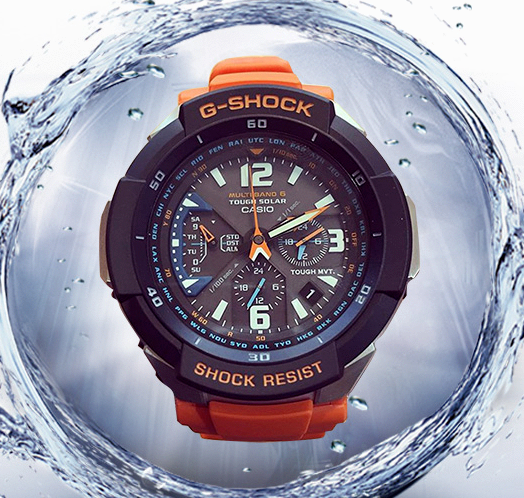 This face, in my personal feeling is a very high value of the electric wave watch. You say you want three hands, he also has three hands, to solar electric wave it, he also has, belong to the perpetual motion machine; orange strap is too show young sporty style
CASIO EDIFICE Men's Quartz Watch EFR-539L-7C Rare Heart of the Ocean Model
CASIO Casio EDIFICE Series Men's Quartz Watch EFR-539L-7C Rare Heart of the Ocean model, night reading without fear of darkness, the cool luminous display of the dial in the dark, you can also clearly read the time in the dark. 100 meters waterproof, support room temperature swimming, mechanical sense full of.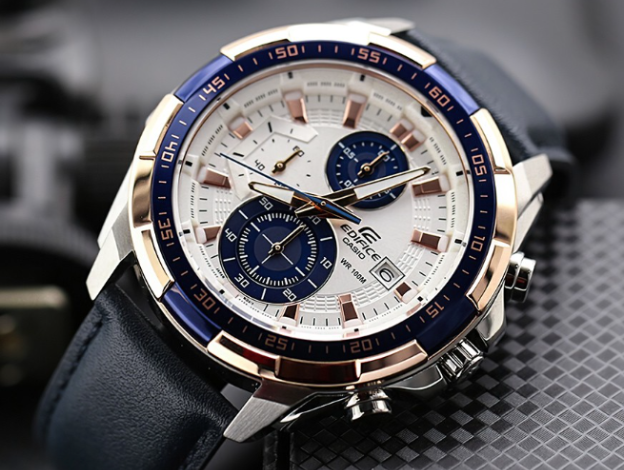 SEIKO
SEIKO PROSPEX 38.7mm Solar Watch SUT409P1
This 38.7mm watch from SEIKO is equipped with the V131 movement for stable timekeeping. It is water resistant to 200 meters for everyday use. The crystal is resistant to wear and tear and has good transparency for clear reading. The round dial with striped hour markers and large three hands is simple and elegant. Equipped with silicone strap, comfortable to wear.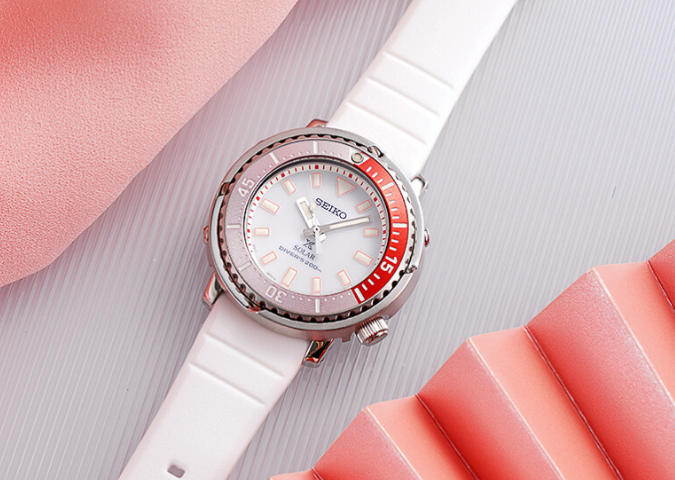 Youthful and vibrant color scheme, sporty and stylish. This is the first women's diving can watch to be launched in 2021, following the launch of the Seiko Deep Sea Street Can, which has been greatly admired by watch enthusiasts. The classic small can shape, equipped with V131 solar electric quartz movement, youthful and energetic color scheme combined with strong sporty functions, sweet and cool interpretation of the new trend of diving sports.
SEIKO Prospex Men's Solar Watch SNE537P1
Grey can 🥫 belongs to the PROSPEX series, the appearance of the design of the classic design of the can watch, stainless steel case + silicone strap, workmanship and materials are not compromised, retro sports style, waterproof level is a little worse, only 200m, but considering that most people will not really dive with it, this level of water resistance is also absolutely enough. v157 solar quartz movement. The V157 solar-powered quartz movement is accurate, requires no maintenance, and is actually less worrying than a mechanical watch for everyday wear. The dial is 46.17mm wide, not super large, not bulletproof but more suitable for most people, and 12.74mm thick.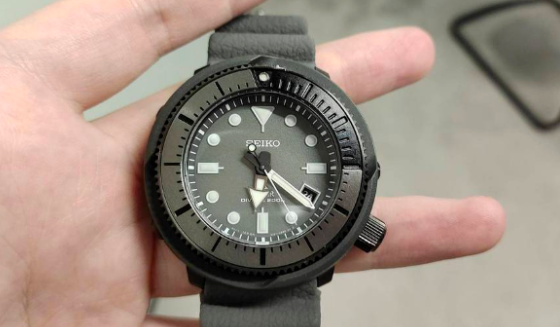 Citizen
CITIZEN Men's Citizen Lightning AO9000-06B
A light-activated movement that's really versatile!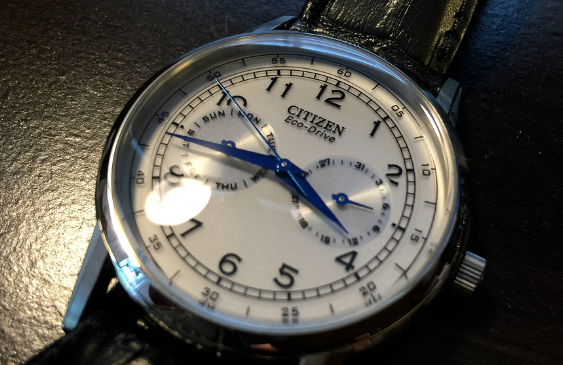 The watch has a 20-year life solar battery that can theoretically operate continuously for 130-180 days on a full charge, and the watch automatically adjusts to energy-saving mode when placed in a dark place. The dial is 13mm thick, 44mm in diameter and features an anti-reflective synthetic artificial sapphire crystal as well as electroplated anti-abrasive stainless steel. It is magnetically resistant, shockproof and water resistant to 200 meters. Movement H280, functions include dual time, perpetual calendar, year, month, day, 24 hours, time zone, power indicator.
CITIZEN Men's Citizen Lightning Multi-Bureau Radioactive Watch CB5874-90A
Light-activated multi-bureau electric wave, perpetual calendar function, 100 meters water resistance depth.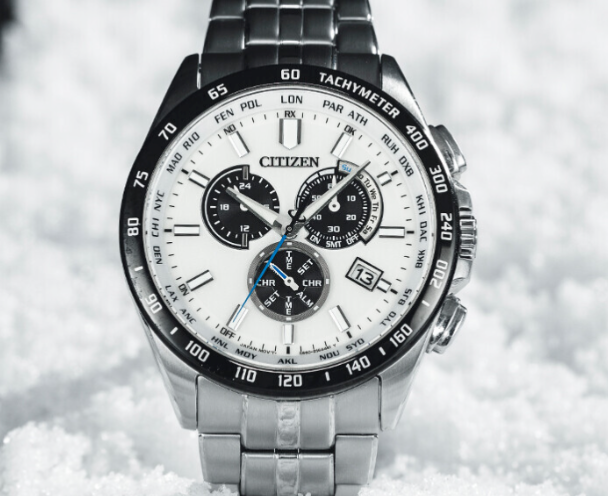 The CITIZEN Citizen Men's Lightning Wave CB5874-90A has a stainless steel case strap finely polished to emphasize quality and an easy to grip chronograph crown for easy time adjustment. The men's photoelectric wave watch can convert any type of light into energy to power the watch and store the excess electricity, energy towards the battery, featuring features such as no need to change the battery regularly and the ability to run in dim light.
Panda dial design with blue second hand and function hand adds a jaded look. Powered by Citizen B642-00Z light-activated movement.