Three days ago, the "Corehouse" first reported the launch of the Oyster Perpetual Deepsea Challenge by Rolex.
The dive depth of 11,000 meters, which is already the deepest depth within the reach of the earth (yes, the predecessor of this watch is to do experiments in the Marianas Trench), is definitely a supercar fighter in diving watches. Seemingly, Rolex so dry, in the matter of diving depth, the road to other brands are blocked to death.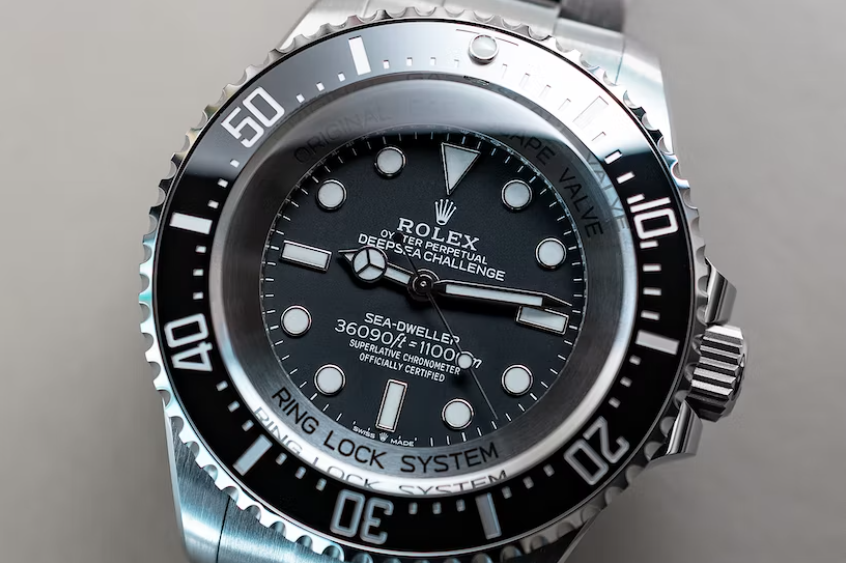 The thickness of the watch is officially 23mm, and the thickness of the sapphire crystal above the dial is almost as thick as an ordinary watch. Directly on the map, visualize the feeling
With this thickness, no one would be able to hold it in stainless steel, let alone platinum or white gold (imagine tying a brick to your wrist)! So, in order to allow the owner to wear the watch and still lift his hand, Rolex has for the first time "thoughtfully" used full RLX titanium, significantly reducing the weight of the watch to 251 grams.
How do you feel about the Oyster Perpetual Deepsea Challenge? Let us know in the voting section or in the comments section.