When you think of Rolex, the first thing that comes to mind is the Datejust or the Green Ghost.
Rolex Rolex as the world's most famous watchmaker, Rolex Rolex watch models are abundant, that even in the epidemic between the year 2021, still crazy people, founded a record-breaking 8.05 billion Swiss francs (about more than 70 billion Hong Kong dollars).
In 2022, Rolex Rolex has even achieved a good result, with estimated sales of about 9.3 billion Swiss francs (about 84 billion Hong Kong dollars). With such a remarkable success, it is no wonder that Rolex Rolex is hard to find a watch in the watch industry!
How did Rolex become a household name and a legendary brand for generations? What is the appeal of Rolex? If you are interested in Rolex, rather than speculation or collection, self-use is more able to thoroughly feel the durability and value of Rolex, then you may wish to refer to today's Mayanghai shopping bouluxury organized by the experience, perhaps you will have a further understanding of Rolex.
How to get your first Rolex watch for watch newbies?
Rolex watches are abundant, but the context of the series is very clear, can be broadly divided into two major series of Oyster and Cellini, and the different models among them also represent the history of Rolex Rolex, the same is the use of the ultimate craftsmanship, durability, tarnish-resistant, and resistant to the challenges of the environment.
Rolex Collection
The Oyster Perpetual is a Rolex classic.
Datejust is a self-winding watch with date display in an Oyster case.
Day-Date is the world's first Oyster watch to have both a date window and a full-write day display on its face.
Milgauss is an antimagnetic Oyster watch.
The Explorer collection is known for its precision, robustness and reliability.
Sky-Dweller's first annual calendar watch with 14 patented technologies.
The traditional Cellini, relaunched in 2014
Models combining technology with extreme sports, Yacht-Master, Sea-Dweller, Cosmograph, Submariner, Daytona, etc.
Among the many models, which one should a novice watchmaker start with? In recent years, the price of Rolex watches has been on the rise, and the appreciation rate is even higher than that of the gold and stock markets.
You can start with the less popular peripheral models, such as the Explorer, Air-King and Oyster Perpetual, and the price of women's watches is also relatively affordable.
When choosing the color, "Mike" also reminds that the classic turquoise blue (Tiffany Blue), ice blue, green and pink surfaces are generally more expensive and more sought-after, and the waiting time will be longer.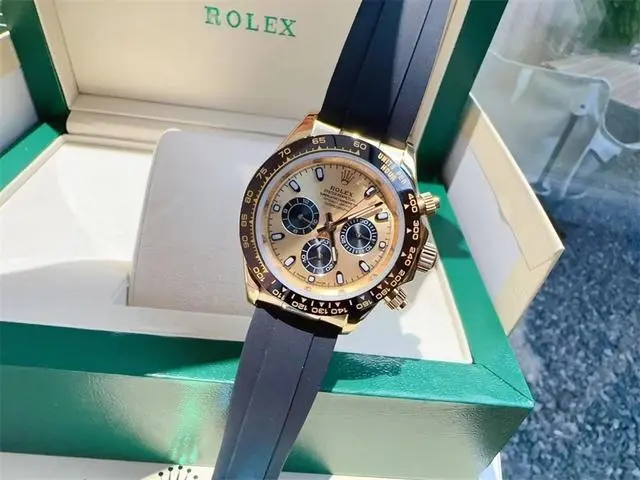 Does a Rolex always retain its value?
Many people would think that Rolex is a good choice for investment and preservation of value, and most Rolex models have a stable price in the second-hand market. The charm of Rolex is not only because of its fame, but also because of its stable quality management standard, in which the materials used: stainless steel alloy, movement are all long-lasting, together with the gem-setting process, precious metal casting, waterproofing techniques and other unique technology.
If you only pursue appreciation potential to start, I'm afraid that will not catch up, Rolex models are not every section of the certain value, the market rate of rise and fall, last year there has been a second-hand market drop in price. Generally, there will be speculation and appreciation only when the production is discontinued and the parts of the watch are renewed.
Rolex Rolex 2021 had sold the meteorite surface watch Daytona, because of the rare meteorite surface source, each table pattern unique, and then announced the discontinuation of production this year, the news immediately speculated to 50,000 to 600,000 starting price. If you only pursue the appreciation potential to start, I am afraid that you will not be able to catch up, because nowadays it takes a certain amount of time to get the popular Rolex models, such as the Aqua Ghost Submariner, Daytona, GMT, etc. The Rolex Daytona is the most popular model in the world, and it is the most popular model in the world.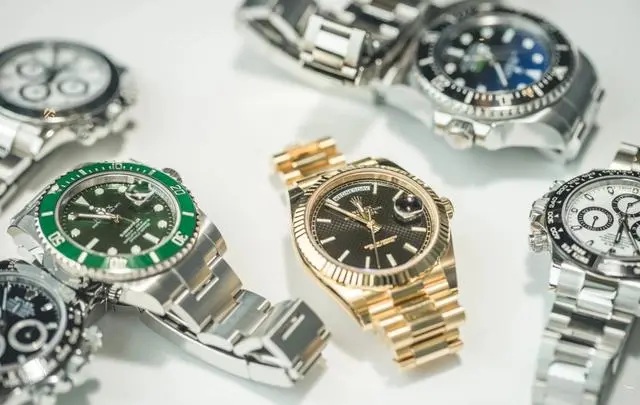 Rolex has limited edition models?
There are several reasons why Rolex Rolex Limited Edition models, other than those publicly announced to be discontinued, are limited: Rolex Rolex Rolex Rolex models officially announced for local use only, Rolex Rolex Rolex Rolex Limited Edition models produced for a local company, or limited edition products sold only in the local area. The most famous of these limited models is the Turnograph Japan Limited/116263 (released in 2011), which is even more rare due to its limited color and low production numbers.
When buying a Rolex model, you may find "misprints", such as typographical errors and typos. These seemingly defective models are actually "limited edition" models that collectors snatch up privately, and are recognized as "special" and sought-after models due to Rolex's high level of quality control, where human error and quality control mistakes are rare.