If you've been following us, you shouldn't be unfamiliar with Movado. We have written about it many times. The reason is that there are so many interesting models in his family. In the vintage section, there is EL PRIMERO with Movado logo, Ermeto which has appeared many times in the self-service of stars. In the modern section, there is Dark Tiger which plays a new style with traditional Chinese zodiac watches, and Modern 47 which plays with colorful discs.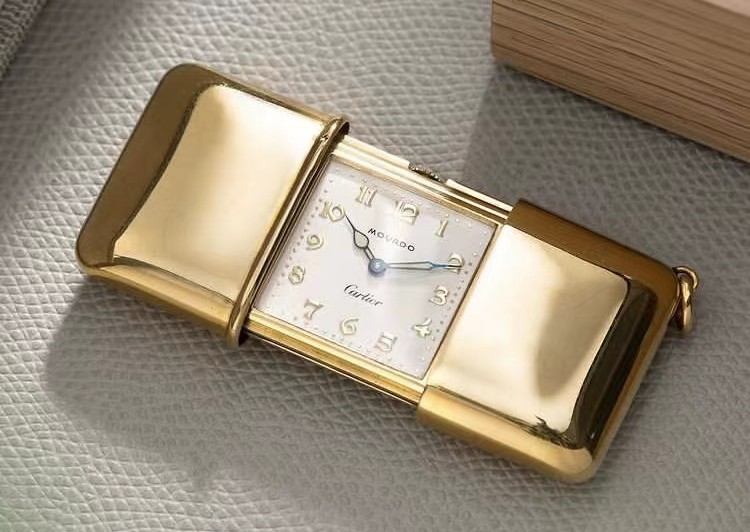 There are many versions of the Ermeto, this one is a rarely seen version of Cartier's Double Label.
Among all the models, the one that has received the most attention in the market recently is the SE Shake series. I often see posts about it, with people asking for links and jokingly asking if they can trade it in for a new one. This series is actually a Movado model released last year, with mechanical models in premium grey, Morris black and Prussian blue, which are now available for sale. The feedback from the market is very good, and all the comments translate to roughly the same thing: "It's worth buying, it's probably another phenomenal product.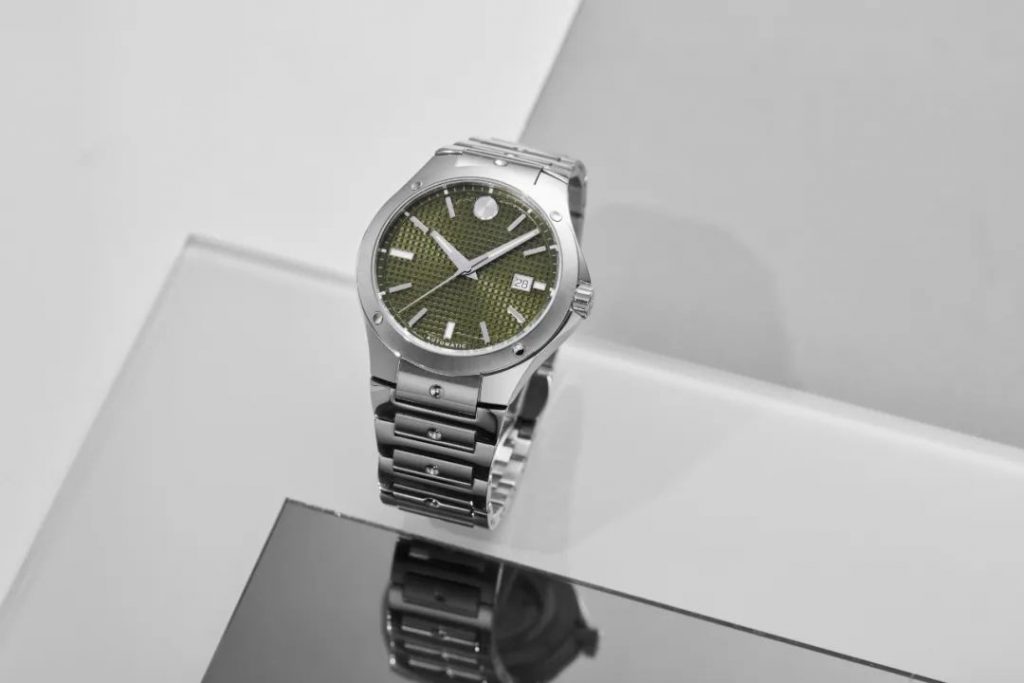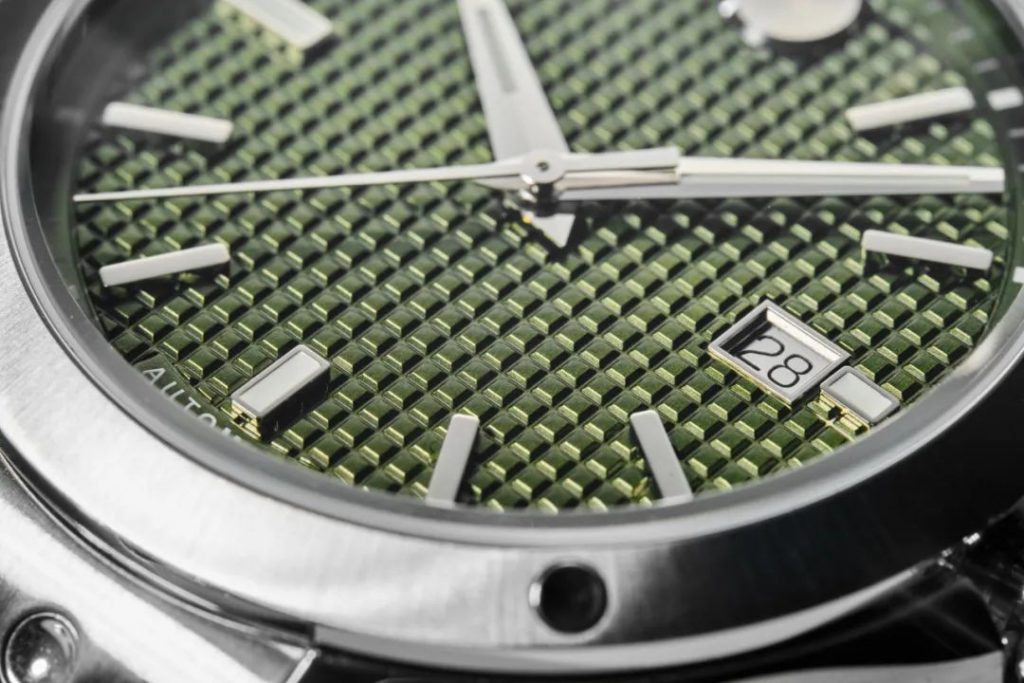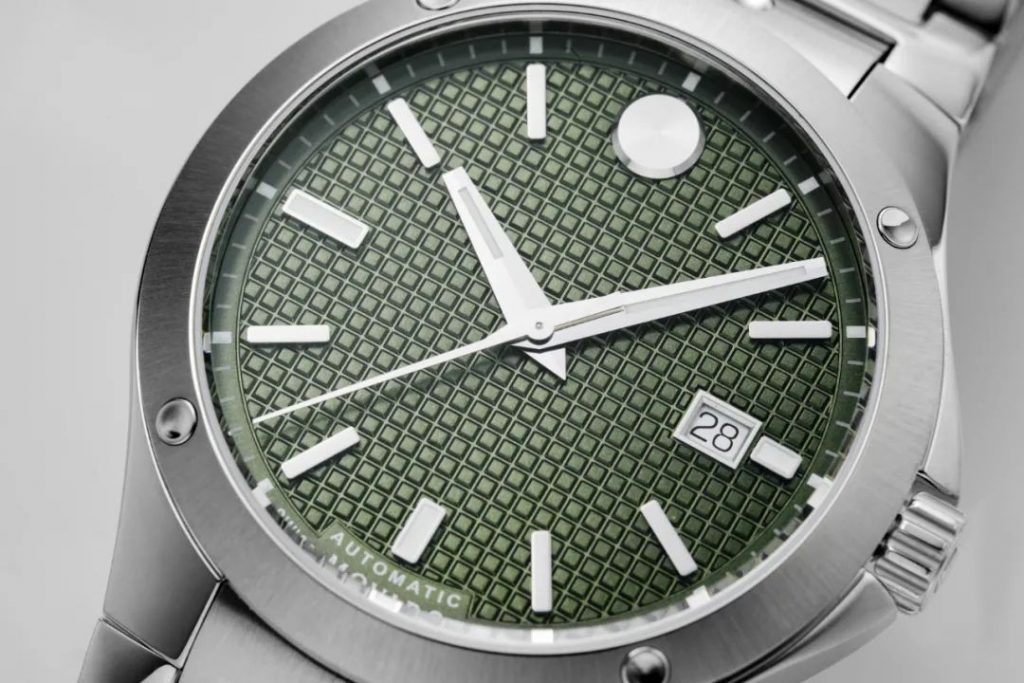 The model with the additional mechanical movement has two other very noticeable upgrades.
① Two different types of steel were used. The case bracelet lugs with 316L, the bezel with the same model of Rolex 904L, the same brushed, the texture will be slightly brighter. One more word, brushed is really the bezel conscience. Because a long time to wear, scratches are inevitable.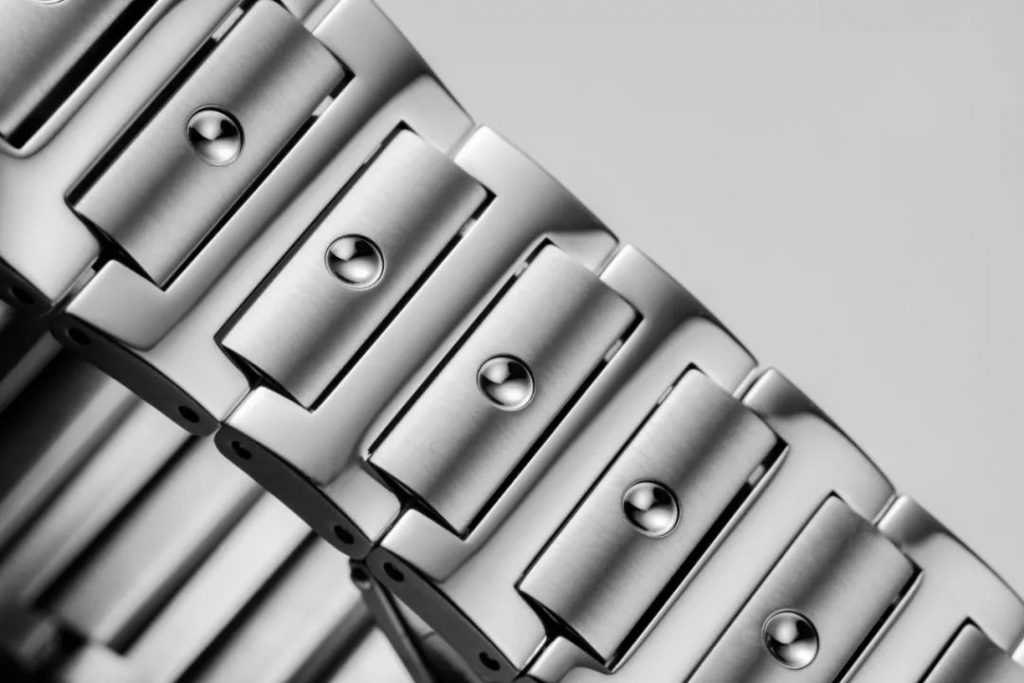 ② The dial has a new waffle pattern. This is also the reason why the SE Shake series is known as the Little Royal Oak in the community. Small squares of the same size, one after the other equally spaced throughout the dial, give the final visual effect a very regular appearance and give the watch an infinite number of viewing details and refractive luster at every angle.