The small size and high maneuverability of private helicopters offer the advantage of luxury and speed for short journeys compared to yachts and jets, which offer the advantage of long journeys, and can deliver passengers comfortably and quickly to destinations that are more difficult to reach by other means of transportation, such as inland and urban areas. Let's take a look at the top 10 private helicopters in the world. Some of these models have spacious cabins, some have built-in vibration-controlled entertainment systems, and some have luxurious cabin configurations, offering a great option for wealthy buyers.
Sikorsky S-76D Helicopter
The Sikorsky S-76D is one of the most popular medium-sized helicopters with a comfortable cabin for eight passengers. The production company's special technology, QuietZone, combines the gearbox and transmission, effectively reducing cabin noise levels. The S-76D is powered by twin Canadian Pratt & Whitney PW210S engines and can fly at speeds of up to 178 mph and distances of up to 540 miles. A range of interior finishes and colors, including a full entertainment system, color windows, high-grade leather interior panels, and other decorative details, will provide buyers with a comfortable ride.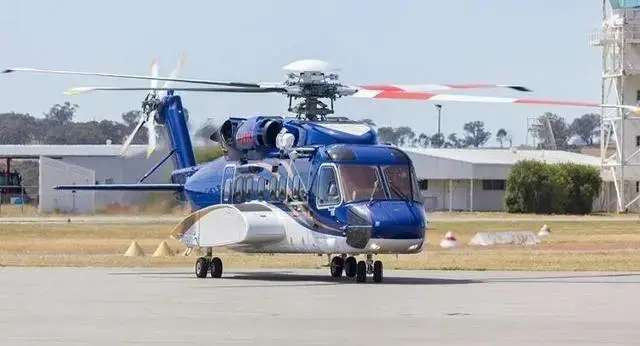 Sikorsky S-92 Helicopter
The Sikorsky S-92 helicopter is large and powerful, often serving on demanding offshore oil platforms. However, this model is also available for private buyers. With a spacious cabin area of approximately 12 square meters and seating for 19 passengers, the interior has been carefully designed with the finest materials. In terms of flight performance, comfort and reliability, the S-92 is an excellent choice for all passengers. The S-92 can fly at 174 mph and has a range of 629 miles.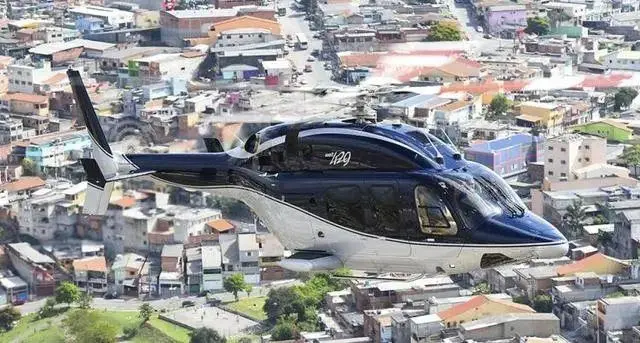 Bell 429WLG Helicopter
Equipped with landing gear and powered by twin engines, the Bell 429WLG is Bell's top-of-the-line private helicopter model. The landing gear allows the aircraft to glide more easily to the ramp to pick up and drop off passengers, while the retracted landing gear boosts cruise speed by eliminating drag by 5 knots during flight. Bell says the aircraft has an improved safety factor to better protect pilots. The composite material of the outer fuselage is lighter than aluminum, making full use of aerodynamics and more efficient. The cabin can accommodate seven passengers and fly up to 473 miles at speeds of up to 177 mph.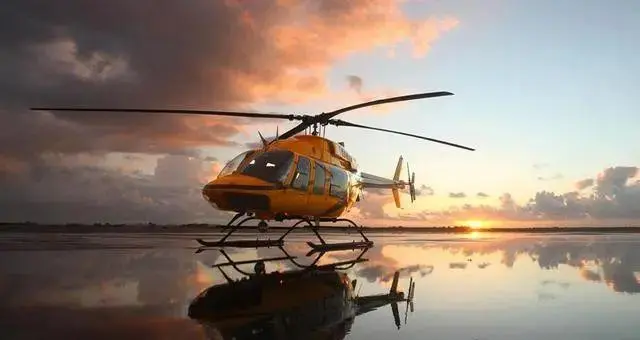 Bell 407GXP Helicopter
Powered by a Rolls-Royce single-turbine engine with four blades, the Bell 407GXP is a popular helicopter in the private helicopter segment, with a spacious cabin for five passengers and the ability to chase a passenger in the cockpit when there is only one pilot on board. This model is the smoothest flying helicopter in its class. The reduced noise level inside the aircraft will also provide a more comfortable ride. The large portholes provide better lighting and a wider field of view, and the Garmin G1000H cockpit includes a synthetic vision system in addition to a traffic and terrain alert system. 407GXP can reach speeds of 160 mph and a range of 387 miles.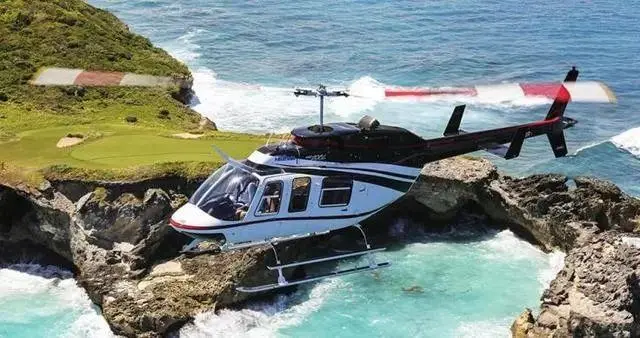 Bell 206L4 Helicopter
The Bell 206L4 is the smallest helicopter produced by Bell, but even so the aircraft can accommodate six passengers, including five in the passenger cabin and one co-pilot. The cabin can become a mobile office area with an open seating arrangement and a patented hover system in the fuselage to ensure smooth flight. The two-bladed horizontal rotor blades are reliably powered by Rolls-Royce turbine engines. Bell says its plan to reduce maintenance costs has already reaped 17 percent of its success. the 206L4 helicopter can reach speeds of 144 mph and fly 374 miles.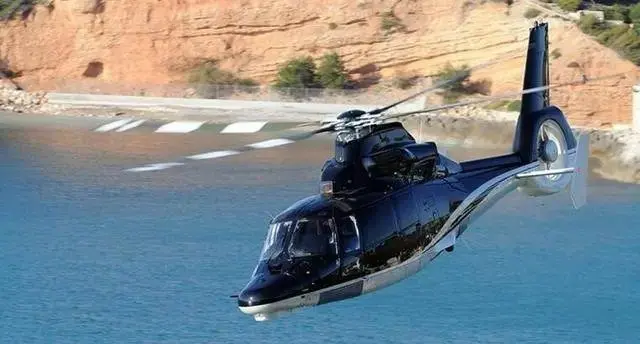 Airbus AS365 N3+ Helicopter
Powered by twin engines, the Airbus AS365 N3+ is a popular medium-sized helicopter with a global presence in 60 countries, 800 recorded flights and 5 million flight hours. The civilian version of the Dauphin can accommodate up to 12 passengers in a spacious and luxurious cabin with state-of-the-art entertainment and air conditioning systems and a cockpit that seats two pilots. The AS365 N3+ is capable of flying even in extreme conditions such as high altitude and heat.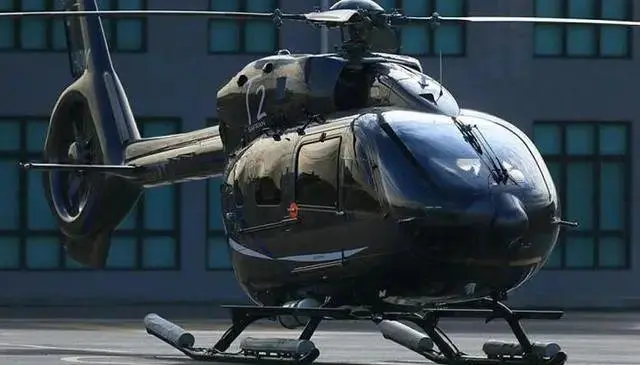 Airbus H145 Helicopter
Powered by twin engines, the Airbus H145 is a compact and flexible aircraft. Despite this, the cabin has plenty of space inside, with a spacious, flat floor, comfortable seating for eight passengers and a built-in Stylence program to provide a productive office environment. The H145's covered rear tail rotor provides safer landing conditions with less noise and vibration, making it more efficient. The helicopter can fly at speeds of up to 150 mph and has a range of 507 miles.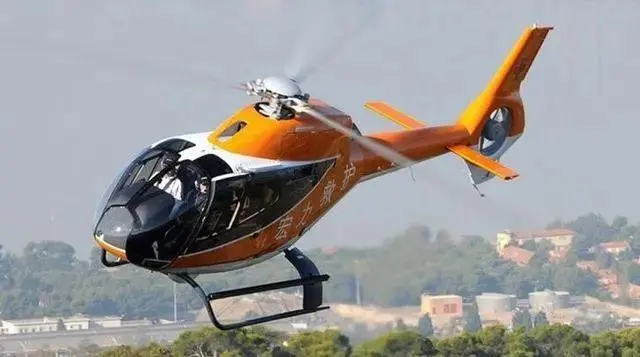 Airbus H120 Helicopter
The Airbus H120 is powered by a single engine and is economical and compact. The cabin can accommodate four passengers, including three in the passenger cabin and one in the co-pilot cabin. The cabin has ample maneuvering space for boarding and alighting, a built-in air conditioning system and plenty of foot space for comfort. The low vibration level ensures a smooth flight. The large portholes and cockpit windshield provide excellent panoramic views, and the H120 has a Fenestron covered horizontal tail for safe and efficient flight. The H120 can reach speeds of 138 mph and a range of 440 miles.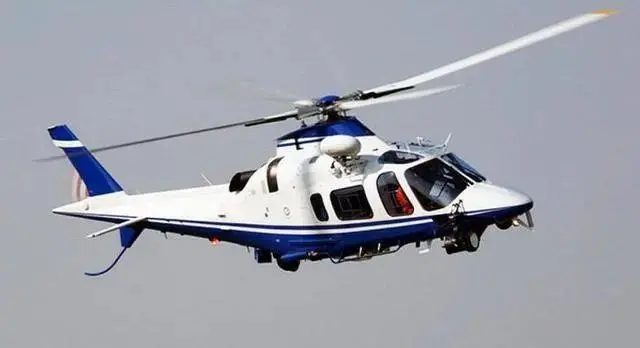 Leonardo AW109 Power Helicopter
The Leonardo AW109 Power light helicopter is powered by Pratt & Whitney twin-turbine engines and can reach speeds of 177 mph and a range of 579 miles. The cabin can accommodate up to six passengers comfortably. The cabin is tastefully decorated with large portholes and plenty of space. The wheeled landing gear facilitates the aircraft's movement on the ground. The AW109 series has undergone a series of changes from the 1970s to the present, and the first AW109 Power was born in 1997.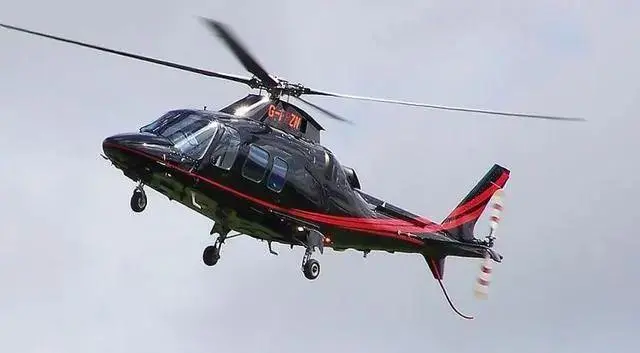 Leonardo AW109 GrandNew Helicopter
The Leonardo AW109 GrandNew inherits the advantages of this series with a more spacious cabin, which debuted in 2010 and features a cabin 2.5 inches wider than its counterpart and a high-end interior. There is a sliding door on each side of the fuselage and a folding boarding ladder that allows passengers to move around more easily. The cockpit is equipped with a state-of-the-art global navigation satellite system that can handle all weather conditions, and the cabin is ergonomically designed with a synthetic view. The AW109 GrandNew can fly at 180 mph and has a range of 534 miles.