Whenever Valentine's Day, birthdays, anniversaries or various festivals come, the boys always want to break the head do not know what to send, the girls are brainstorming how to imply their own dream gift, do not worry about it ~ today's U.S. and the ocean ocean shopping bouluxury collated this directly follow the send it! Valentine's Day gift boutique small things 24 + models recommended: Chanel card holder, LV wallet, Dior ring, Celine necklace earrings, brand-name belts …
CHANEL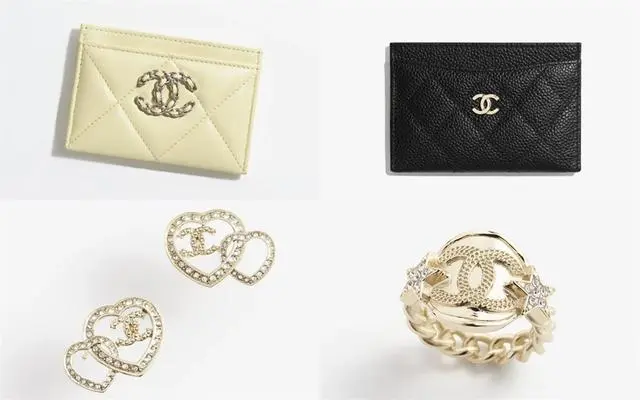 1.CHANEL 19 Card Holder, ¥4,500
2.CHANEL Classic Card Holder, ¥3,600
3.CHANEL Earrings, ¥4,300
4.CHANEL Ring, ¥4,200
Girls gifts if you receive Chanel, just to see the bag packaging will absolutely scream! Fantastic small incense can actually be used as a holiday gift list, do not be crazy price increases in the bag scared, CHANEL card holder, earrings, rings, some styles are less than five thousand dollars, regardless of the seasonal modeling models or classic models are worth collecting!
Louis Vuitton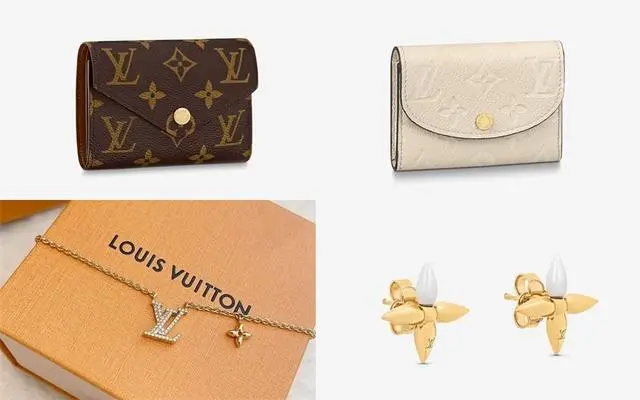 5.LV Victorine Wallet, HK$4,700
6.LV Rosalie Coin Purse, HK$ 3,900
7.LV Iconic Necklace, HK$ 4,000
8.LV Louisette Earrings, HK$ 3,150
Don't want to make a mistake is very recommended to choose LV to gift, has a timeless classic logo and comes with a sense of high-level luxury wallet, internal storage compartments is practical full of points, in addition to the necklace, earrings are also the use of the LV representative totem and LOGO to create a sense of low-profile chic, daily wear is not only versatile and tasteful.
DIOR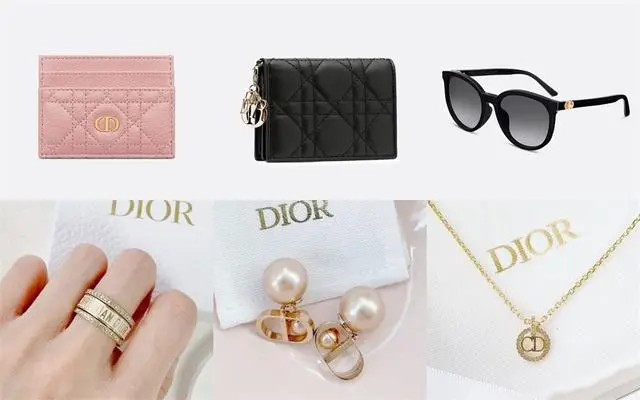 9.DIOR CARO 5-compartment Card Holder, ¥3,100
10.DIOR LADY DIOR Flip Card Holder, ¥4,000
11.DIOR 30MONTAIGNE MINI R2F Sunglasses, ¥3,400
12.DIOR CODE Ring Set, ¥4,700
13.DIOR TRIBALES Earrings, ¥4,600
14.DIOR CLAIR D'LUNE Necklace, ¥3,600
DIOR card holder to the family high quality leather to create, and the classic Cannage rattan check pattern stitching intertwined with the elegant and noble temperament, girls from the bag out of an absolute eye-catching full of points, and sunglasses, rings, earrings, necklaces and other jewelry accessories is the DIOR crowd recommended CP value of the high quality of the boutique small things, holiday gifts such as this is definitely sent into the heart of the gift!
CELINE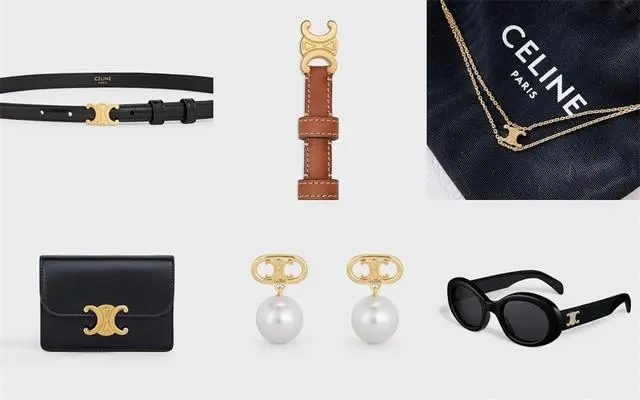 15.CELINE TEEN TRIOMPHE Smooth Cowhide Belt, ¥4,150
16.CELINE TEEN TRIOMPHE Cowhide Belt, ¥4,150
17.CELINE TRIOMPHE Gold-Tone Brass Pendant Necklace, ¥3,950
18.CELINE TRIOMPHE Glossy Cowhide Card Case, ¥3,850
19.CELINE MAILLON TRIOMPHE Gold-Tone Brass and Glass Earrings, ¥3,950
20.CELINE TRIOMPHE 01 Acetate Sunglasses, ¥3,800
CELINE triumph of the charm of how there is a way to resist ~ can not buy a bag from the accessories to start no problem! TRIOMPHE belt in daily wear can easily add sophistication and extraordinary atmosphere, in addition to the triumph of the card set is like a smaller version of the bag, but only 10,000 is not too can! Necklaces, earrings and sunglasses are also popular items!
LOEWE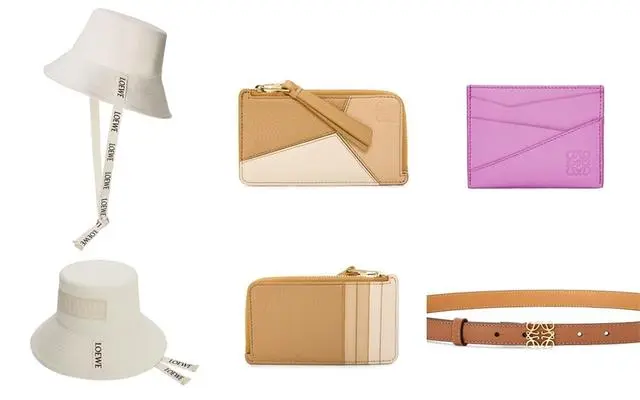 21.LOEWE Canvas Fisherman's Hat, ¥4,200
22.LOEWE Classic Cowhide Puzzle Coin Card Case, ¥3,600
23.LOEWE Classic Cowhide Puzzle Flat Card Case, ¥2,600
24.LOEWE Pebbled Cowhide Anagram Belt, ¥3,300
LOEWE recently debuted Puzzle card holder is really too cute, the classic logo of the puzzle shape combined with gradient color gradient design is super nice, and pink and purple card holder is more lively and modern, in addition to decorated with LOGO webbing beige canvas fisherman's hat to wear upgrading the look of a second is super recommended, and the Anagram belt is the list of undefeated gifts for ten thousand years!