In 1921, Guccio Gucci opened his first store in his hometown of Florence, specializing in leather goods and small luggage. His previous experience working at the Savoy Hotel in London had opened his eyes to the refined aesthetic taste of the British aristocracy, so he returned to Italy with his own fashion sense, aiming to combine it with the finest Tuscan craftsmanship to produce leather goods of exceptional quality.
In the 1930s, GUCCI became a huge success just a few years after its founding. Avid horseback riders flocked to GUCCI's stores in search of equestrian-inspired pieces for the brand. To meet their demand for equestrian gear, GUCCI incorporated the classic horsebit element into its designs, an element that has since become an immortal brand symbol.
The large, mouth into 0G developed different pairs of pieces to pay for quality on the 1947, inspired by the shape of the saddle, GUCCI designed the first bamboo bag, which is also GUCCI launched the first iconic classic products, after the unique design of the bamboo handle continues to evolve, and is still widely loved. It is also in the post-World War II period, GUCCI quickly grew into an international brand, the scope of business has further expanded to clothing, fragrances, etc.
In 1953, Guccio Gucci died and his sons Ado, Vasco, Ugo and Rodolfo took over the brand's affairs. At the same time, the red and green webbing, also inspired by equestrianism, was designed and became one of GUC's widely popular icons. In the 1960s, GUC was loved by a large number of movie stars and celebrities for its enduring designs.
It was due to the love of Jacqueline Kennedy, GUCCI in 1961, one of her favorite dumpling bag renamed Jackie O'Bag In the mid-1960s, GUCCI opened stores in London, Paris, Los Angeles, the same period the launch of the double G phase buckle logo with the brand's global expansion and become deeply rooted. During the same period, men's Loafers decorated with the brand's horsebit buckle logo were permanently collected by the Metropolitan Museum of Art in New York.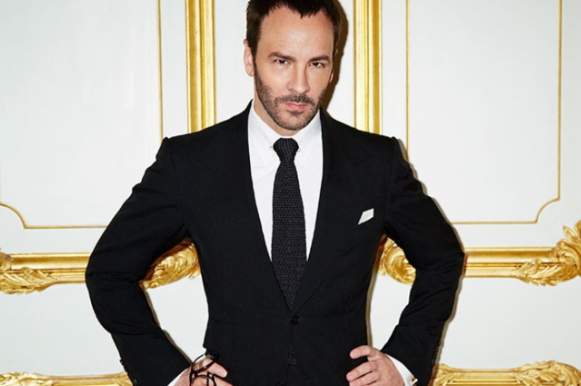 In 1990, Tom Ford took the helm of the women's ready-to-wear collection and became the brand's creative director in 1994. in the fall of 1995, Tom Ford released his first collection, focusing on glamorous women's suits with clean cuts that gave the brand a sexy, luxurious edge and helped to make GUCCI both a commercial and reputational success.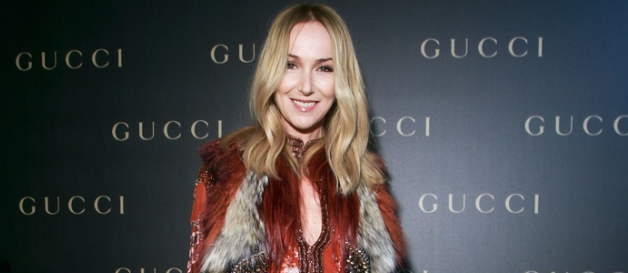 In 2005, after the departure of Tom Ford, Frida Giannini was appointed as creative director, the brand's classic design was reinterpreted, floral and other romantic and beautiful elements were given a new connotation by the designer, the brand's profitability gained unprecedented growth. However, at a later stage, Frida was forced to leave in 2015 because it was difficult to seek a breakthrough in design.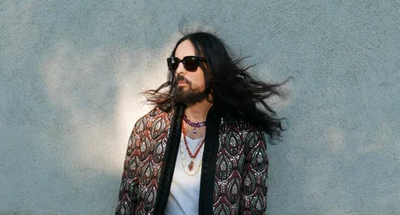 In 2015, the former GUCCI chief accessories designer Alessandro Michele became the brand's new creative director, bringing the biggest surprise to the brand, no one has ever been able to play literary vintage so chic and modern. In the Spring/Summer 2017 collection, Alessandro even used a lot of snakes, flowers, bees and other totemic elements, making the brand's style more avant-garde and diversified.
GUCCI classic design elements
Classic NO.1: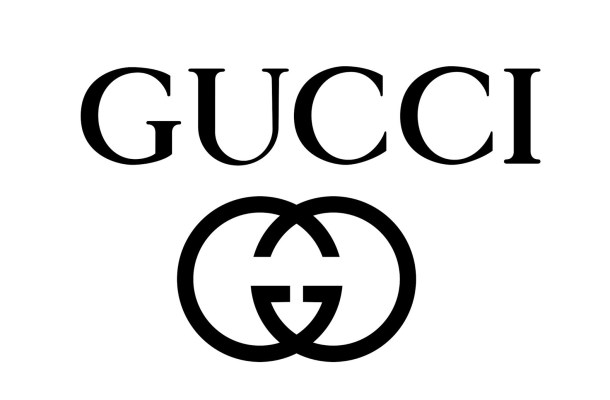 GUCCI trademark.
The founder of GUCCI is the Italian Guccio gucci, he founded GUCCI in 1923, in addition to fashion also involved in leather bags, watches, perfume, glasses, accessories and many other areas. gucci has been known for high-end luxury, the trademark is a timeless classic.
90 Gucci Classic NO2: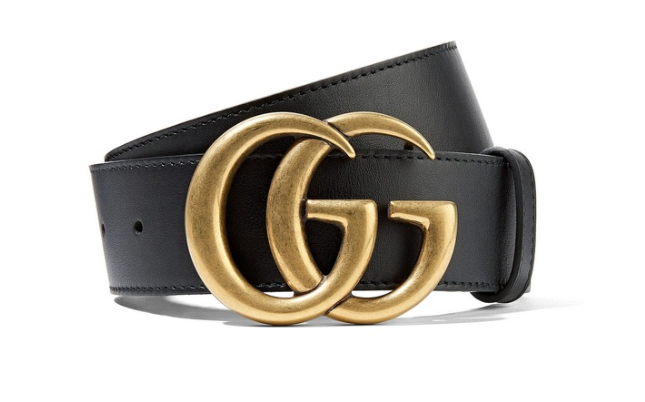 Double G series LOGO. eye-catching double G logo pattern is GUCCI's earliest classic LOGO design, now become the symbol of GUCCI.
Classic NO3: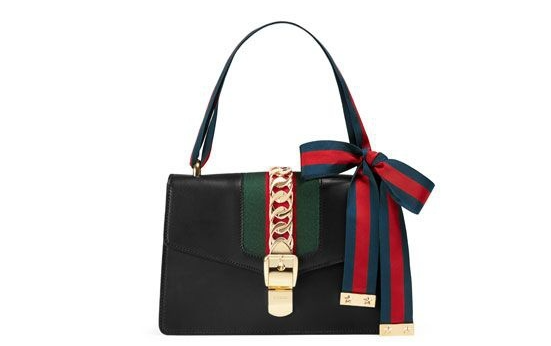 Red and green striped elements. Red and green with the wide stripes of the webbing has become a globally known GUCCI logo. Not only in the bag, even the belt, casual shoes and accessories can also see this classic element. Red and green coordination with not only does not look tacky, but has an elegant British style, its design is inspired by the British equestrian program, its saddle straps are red and green with.
Classic NO4: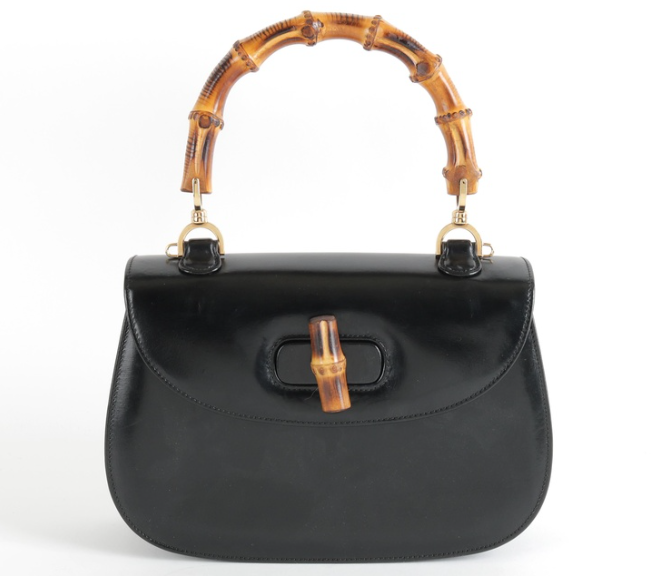 Bamboo bag. gucci in 1947 launched a unique bamboo bag Bamboo. bag rounded shape and bamboo looks retro and cute, so "bamboo" has become a very classic element of gucci.
Classic NO5: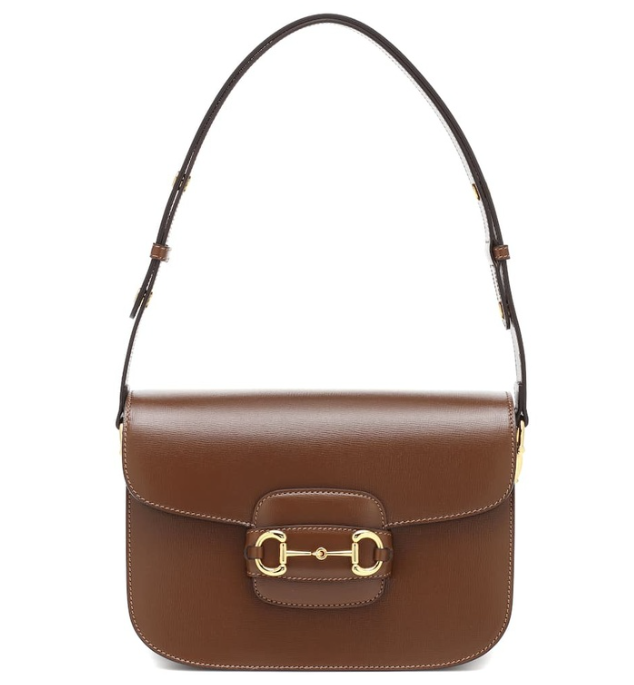 Equestrian chains. gucci started by selling equestrian goods and leather goods, in the market of equestrian goods at that time, gucci's brand reputation has been very strong, attracting a lot of trendy eyes. Applying the detail of the equestrian chain to casual shoes and various accessories was not only beautiful, but also a tribute to equestrianism. Its design of suede loafers with equestrian chains has become a classic among classics, and even the Metropolitan Museum of Art in the United States has one in its collection.