DJI action3 is an upgraded version of action2, for friends who are struggling with how to choose are wondering what is the difference between DJI action2 and 3?
DJI action2 and action3 comparison
DJI action2
DJI action3
waterproof level
Bare metal 10
meters plus waterproof case 60 meters
Bare metal
16m plus waterproof case 60m
microphone
Main Camera: 1
Front Screen Expansion Module: 3
3
weight
56g
145g
front display
1.76-inch OLED touch-enabled color screen
1.4-inch LCD touch-sensitive color screen
rear display
1.76-inch OLED touch-enabled color screen
2.25-inch LCD touch-sensitive color screen
charging time
Does not support fast charge for 90 minutes
Support fast charge for 50 minutes
Working temperature
0-40℃
-20-45℃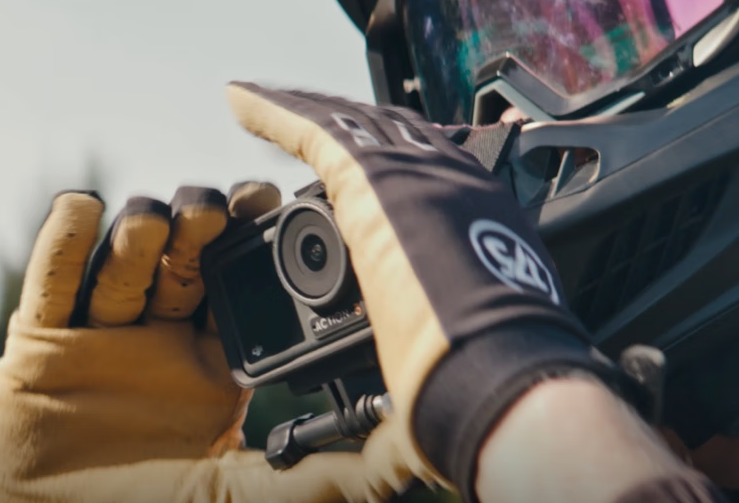 DJI action3 review
1. Using a replaceable battery, charging 18 minutes can be fully charged 80% of the power, 49 minutes can be fully charged. Total endurance can reach 160 minutes.
2. Eliminate the selfie stick function, for skiing, cycling and other shooting video is very practical and good.
3. Support vertical shooting, will DJI action3 vertical put, will automatically vertical shooting without; additional separate settings of the. The use of horizontal and vertical protection frame can also achieve the magnetic suction + snap connection.
4. Using the magnetic suction connection method, can achieve fast installation and removal of the. If you want to hang it on the car, you can hang it on the car, and if you want to hold it in your hand, you can hold it in your hand.
5. DJI action3 supports 16 meters of water resistance, so you can clearly shoot and record water sports.
6. DJI action3 has a wider shooting angle.
7. Support DJI Mic, you can directly plug in DJI Mic's Type-C to use.
8. DJI action3 shooting picture is very stable, but also can be recorded in a loop, after the memory is used up, you can directly cover the previous video content.
If we talk about the disadvantage is that the front screen is not available when recording 4K 120 fps video, and there is no way to use the super wide angle view.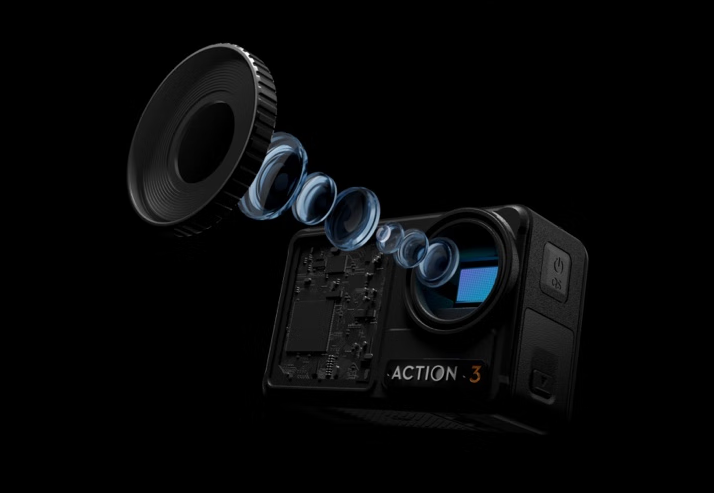 How to choose DJI action3 accessories?
1. Cold-resistant long-lasting battery
Cold-resistant battery in -20 ℃ environment can also be used, the range can reach 160 minutes, for long-term outdoor use more than one battery is very necessary.
2. 1.5m extension pole kit
Can be in 0.3-1.5 meters between the free expansion, the size is very small, the grip is also very comfortable, very suitable for self-timer or handheld multi-angle shooting. The disadvantage is that there is no way to support the use.
3. Waterproof case
Waterproof case can be installed to achieve 60 meters of waterproof protection, high-strength bright glass, very suitable for daily waterproof protection and underwater shooting.
4. cycling chest strap
For people who want to shoot the first perspective, the camera angle freely adjustable, this is very suitable.
5. Handlebar clip
Handlebar clip supports 360 ° rotation perspective, suitable for bicycles, motorcycles and other uses.