Ⅰ. Preface
When it comes to DJI, it's really notorious for valuing its reputation for courageous innovation. Aerial drones, handheld photography equipment …… every time a new product, even if it is just an iteration of a new product, will make the masses exclaim.
"It's really up to DJI itself to revolutionize DJI's life!"
"DJI is really even beating itself when it goes crazy!"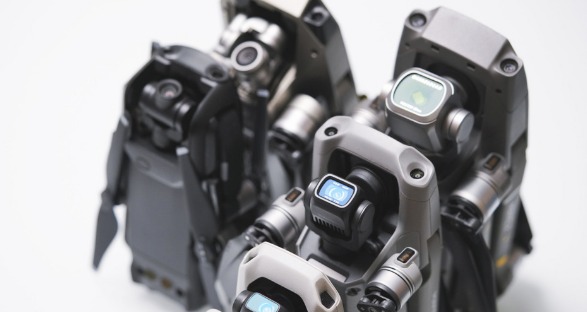 DJI's productiveness is also true to its reputation, never squeezing toothpaste, every time an update is made, it is bound to be a thunderclap – until the second generation of DJI's sports camera, Action 2, which is popular but not popular, is listed.
When the Action 2 was launched, people were amazed by DJI's imagination and creativity, and sighed that sports cameras could be played like this. It is worthy of DJI. The new design concept of a small cube with magnetic clips is simply stunning; the modular and expandable design with various combinations, and the extremely simplified wearing method, DJI has really played with sports cameras.
Indeed, it's cool enough, but it has nothing to do with professional outdoor sports at all.
The existing Bluestar technology conditions, waterproof form of small space, can not open a hole to dissipate heat, can not solve the heat problem, 4K/120fps can only record 3 minutes, uh, excuse me? There is also the inability to change the battery, the battery takes 90 minutes to fill, well, very good.
So, outdoor players have voted with their feet and Action 2 never made it into the professional sports/outdoor players' List.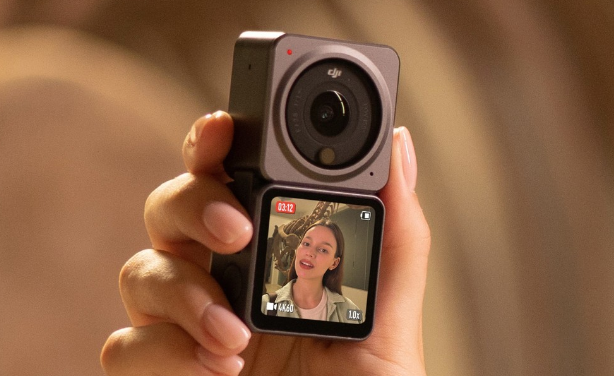 DJI's response is still rapid, so this year, it can be seen that DJI engineers and outdoor enthusiasts to do more communication, brought back to the original heart, completely for the outdoor and sports enthusiasts a new generation of Action 3, the appearance also returned to the first generation, while doing more details for outdoor optimization.
Endurance length and temperature irrelevant (low temperature resistance), quick release design, second cut vertical shooting, 155 ° ultra-wide FOV (anyway, larger than the Friends), the strongest bare metal 16 meters waterproof in the market, exclusive horizon stabilization mode, exquisite multi-functional fast charging box, 4K/60fps can last 94mins (the perfect solution to heat dissipation), can be external DJI small bee recording …… gain the advantages of the list goes on and on.
DJI's handheld line has always been a favorite of mine. It may not be as visible as drones, and releases often clash with Apple, but it doesn't affect my enjoyment of them in any way. Whether it's the Osmo Mobile, Pocket or Action, they are quietly burden-free and dependable in my different life/sport scenarios.
It is said that the product manager of Action 3, in order to make a camera that sports/outdoor users really like, they also break through themselves from the sports, try and immerse themselves in various extreme sports. 40 degrees of heat, -20 degrees of snow, covered in mud and sweat, trial and error and start over, ridicule and distrust, all can not resist their exploration of good products. Well on these, I think this is the sincerity of this new product and the big move.
I won't go into details about the unboxing, the standard set version and the all-in-one set version. I got the all-in-one kit version, including Acton 3 mainframe, 3 batteries, multifunctional battery storage box, horizontal and vertical shooting protection frame, 2 lens protection sleeve, 2 quick release adapter, 1 flat bonding base, 2 locking screw, 1 C-port PD fast charging cable, 1 1.5m extension pole, 2 DJI logo stickers.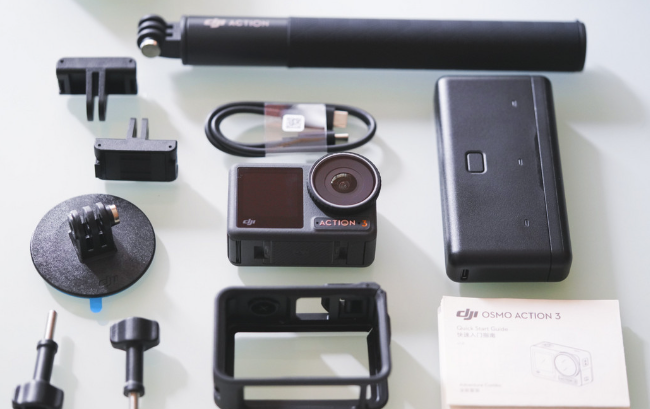 Ⅱ. Sports and outdoor features optimization
1, The battery has changed its formula, with a capacity of 1770mAh, which can adapt to extreme low temperature. The range is not related to the temperature, and the range is not affected by the low temperature of minus 20 degrees, and the use environment can be from -20°~45°. This kind of low-temperature battery I have seen once before on a triple defense phone (I don't know if it's the same kind), I didn't expect DJI to adopt it so soon.
2, Heat dissipation, a big pain point of Action 2, has been improved, and it can record 160 minutes at room temperature. I personally tested it, now it won't shut down again, it can record until it runs out of power. Of course, the body heat is still there.
3, the industry's deepest bare metal 16m waterproof, which is currently the deepest bare metal waterproof sports camera on the market, other families are generally in 10m.
4, stabilization mode in addition to RockSteady 3.0 super stabilization, this generation also has an exclusive HorizonSteady horizon stabilization, can be set to any sharp bumps, 360 degrees rotation, can always maintain horizontal stability, play some bumps outdoor, or quite interesting.
5, anti-drop, full structural optimization, front and rear Corning Gorilla Glass.
6, the later can eliminate the selfie stick when skiing.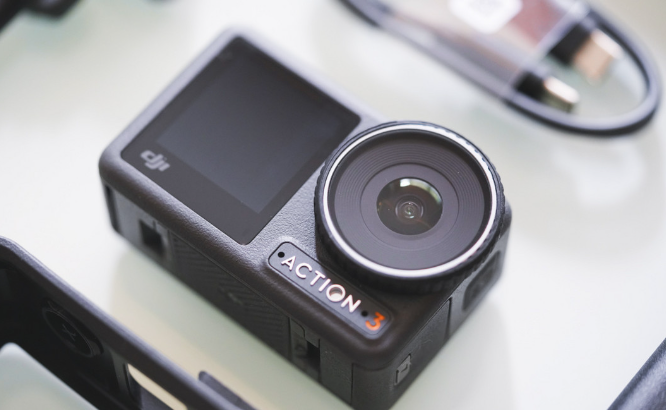 Ⅲ. Photography function optimization
1, support for vertical shooting, and the competition compared to the exclusive features, known as the most friendly quick release design on the market, because it comes with a magnetic suction self-locking tight, so the user-friendly convenience has been online. This time from the system software and protection frame have been optimized, directly vertical to shoot.
2, 155 ° ultra-wide FOV, currently the largest wide-angle, excellent stabilization algorithm to ensure that the crop range is greater than other plus point products.
3, the highest image quality 4K/120fps, can continue to record 94mins. frame rate is less than the latest 4K/240fps of friends. color depth is not mentioned, should be 8bits. advanced mode, video, slow motion, time lapse, all support DJI's D-Cineline color mode.
4, 1/1.7″ sensor, large bottom. This I asked a few professional outdoor friends, all said it is not a pain point, and do not understand. But the travel photography-based bloggers, the call has always been the hope of 1 inch large bottom.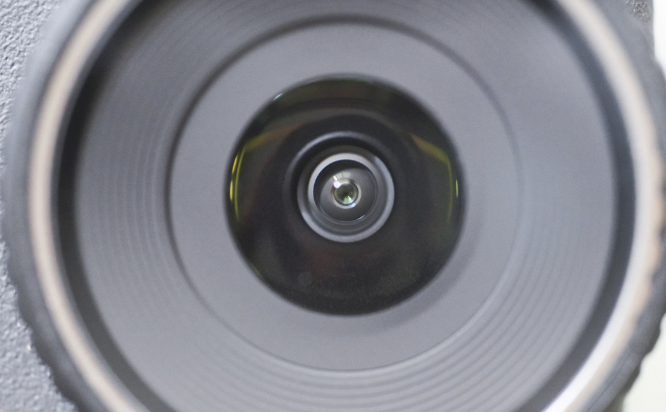 Ⅳ.Other features
1, The battery system is too handsome, right? Bring and DJI Mic very similar to the fast charging box, support 30W fast charging, 3 charge to 80% only 56mins, full need 1h59mins, also can store two SD card, also can be used as a rechargeable treasure, this industrial design is very big DJI ah, fast charging box texture is also very good.
2, The front and rear are dual touch screen, exclusive features, after wearing the body, the front screen can also touch the operation, not just display parameters.
3, Action 3 nameplate on both sides are 2 mic + bottom non-exposed sound hole design windproof Mic, while the C port in addition to charging, but also can be ecologically connected to use, external DJI Mic for wireless radio, 6 ah.
4, The letter "O" on the nameplate is a color temperature sensor used to adjust the white balance and automatic exposure strategy. You can make the color temperature accurate in and out of the water instantly, but also to resist strobe.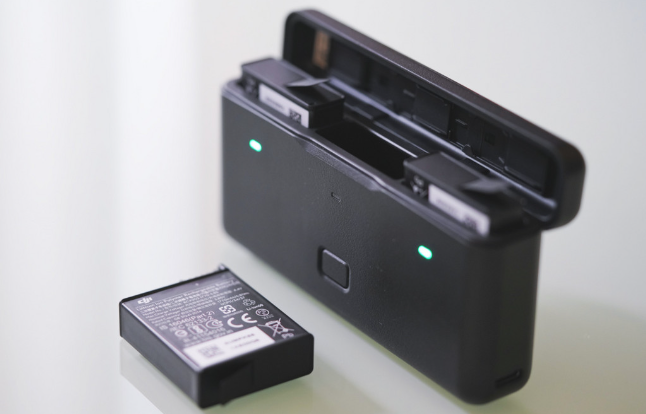 Ⅴ.Some shortcomings
1, as a travel photography blogger, outdoor features this Action 3 The do it all, but the video parameters, I was really not expecting the friendly business even micro-win, can 4K/240fps, 10bit color depth. As the aerial drone shoulders, as well as manufacturers with Hasselblad, this does not work ah, ha ha, the next 4 generation of image quality is estimated to put a big trick.
2, or a photographer only concern, did not provide gyroscope parameters, I hope the firmware update can be added.
3, the late can only eliminate the ski selfie stick, can not eliminate all selfie stick, the software department to cheer up.
4, this demand may be relatively niche, I recently to change the bike, found that the official accessories handlebar clip can only clip the general garden, slightly niche point one flat may not clip, I hope to consider the next.