On October 30, 2022, Ferrari officially released the official image of the new LMH race car and named the new car 499P, where 499 indicates the capacity of each cylinder and P indicates Prototype (prototype). This also marks the return of Ferrari to the top class (Hypercar) of the WEC World Endurance Championship after 50 years. At the same time, Ferrari 296 GT3 was also officially launched, and will be the successor of 488 GT3 to compete in the GT category of endurance racing.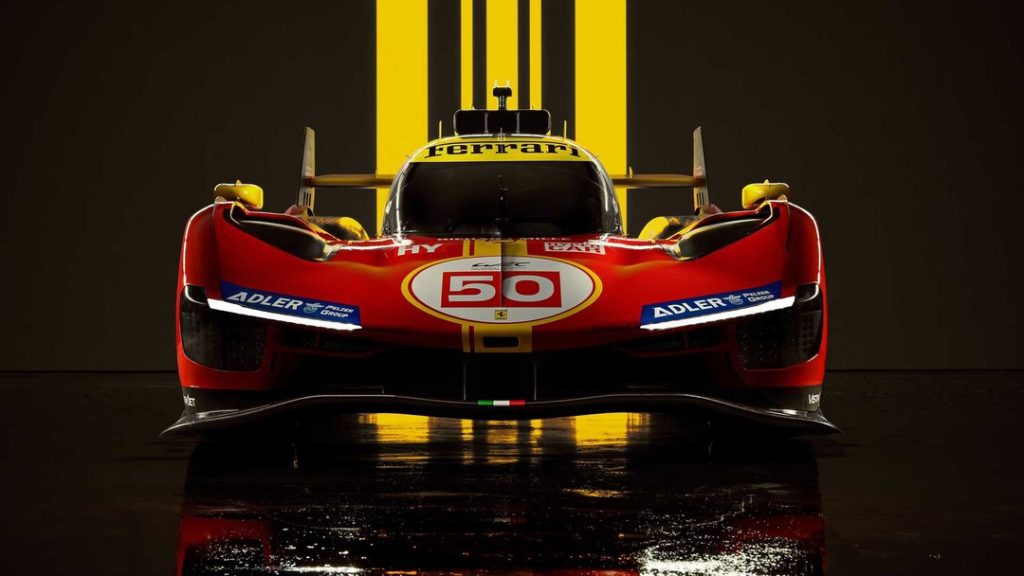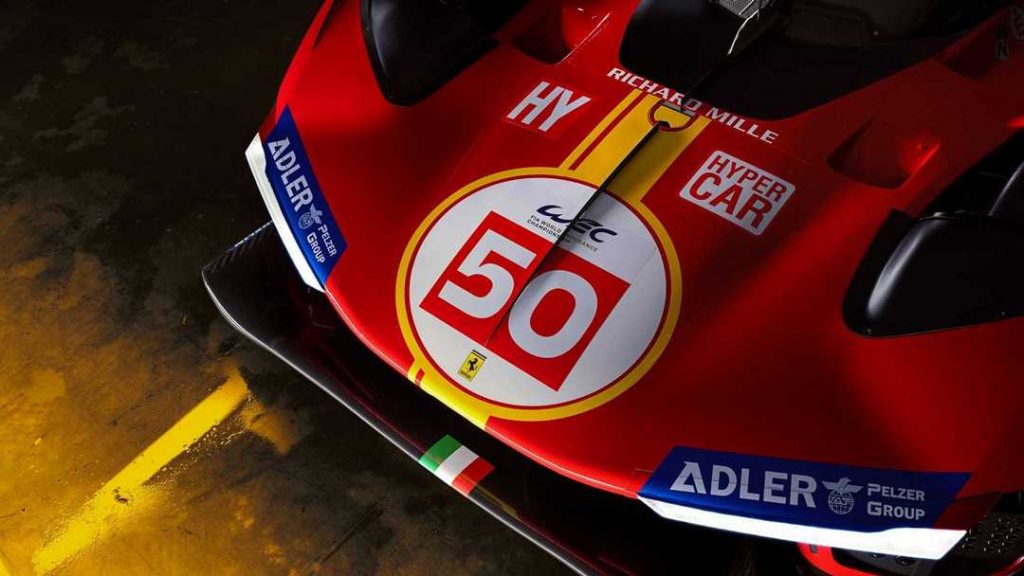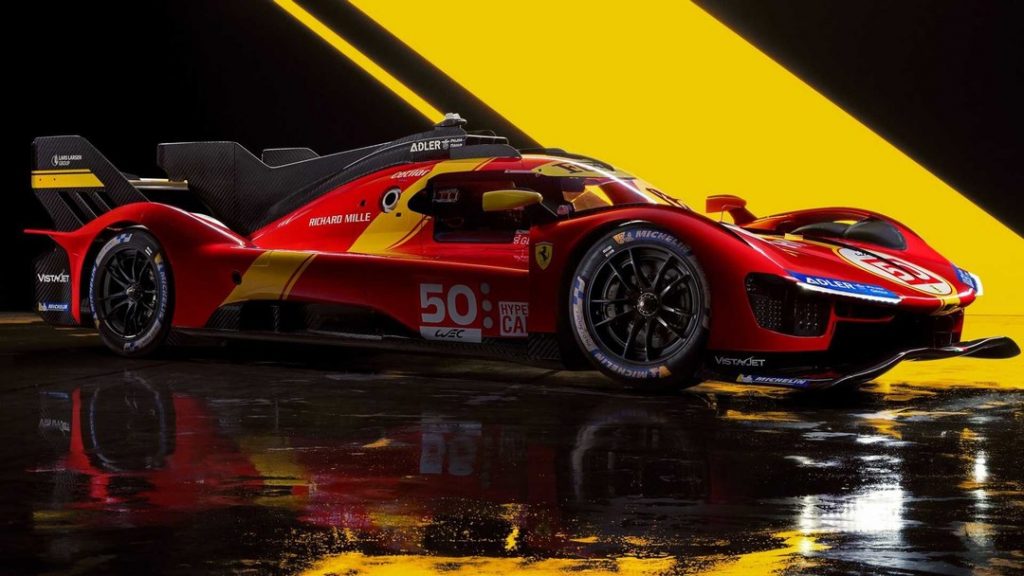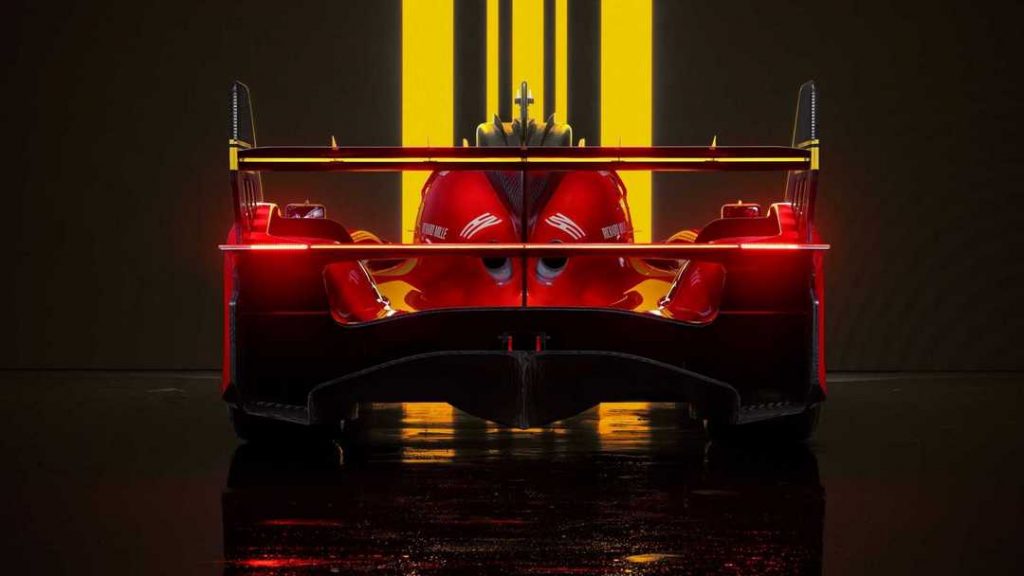 As for the exterior, the new car continues the design style of Daytona SP3 with the classic red + yellow color scheme, expressing the tribute to 312PB in the early 1970s. In addition, the two cars are numbered #50 and #51, with #50 representing the 50th anniversary of Ferrari's departure from the highest category of the 24 Hours of Le Mans, and #51 being the number most used by Ferrari in GT races.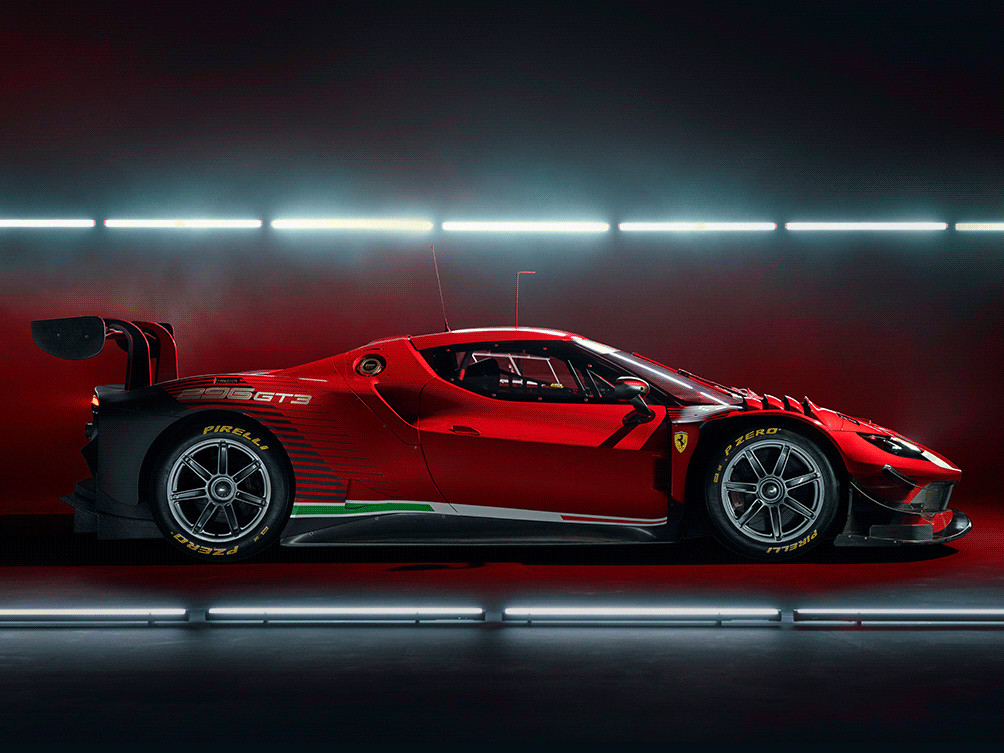 The Ferrari LMH race car has a very exaggerated aerodynamic package, as there are no development costs and no aerodynamic restrictions. The large rear spoiler design is very eye-catching and is inspired by fighter jets.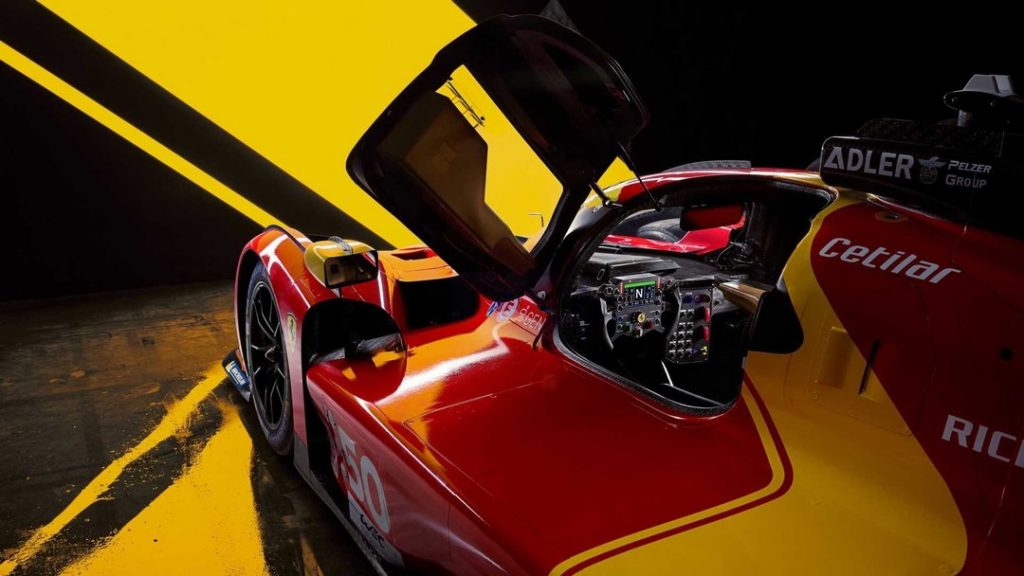 Power, the new car will be equipped with a 120 degree cylinder clamping angle 3.0T V6 twin-turbo engine, in addition to the new car will be driven by the front wheels of the electric motor, the motor voltage 900 volts, maximum output power 200kW, the system's combined output of 500kW (680 horsepower). The transmission system is matched with a 7-speed sequential gearbox, and will be equipped with a carbon fiber monocoque chassis, in-line braking system and energy recovery.
The successor to the "everyman" 488 GT3, the Ferrari 296 GT3 will compete in the GT class of the IMSA WeatherTech Championship in 2023 and will make its debut at the 24 Hours of Daytona on January 28, 2023.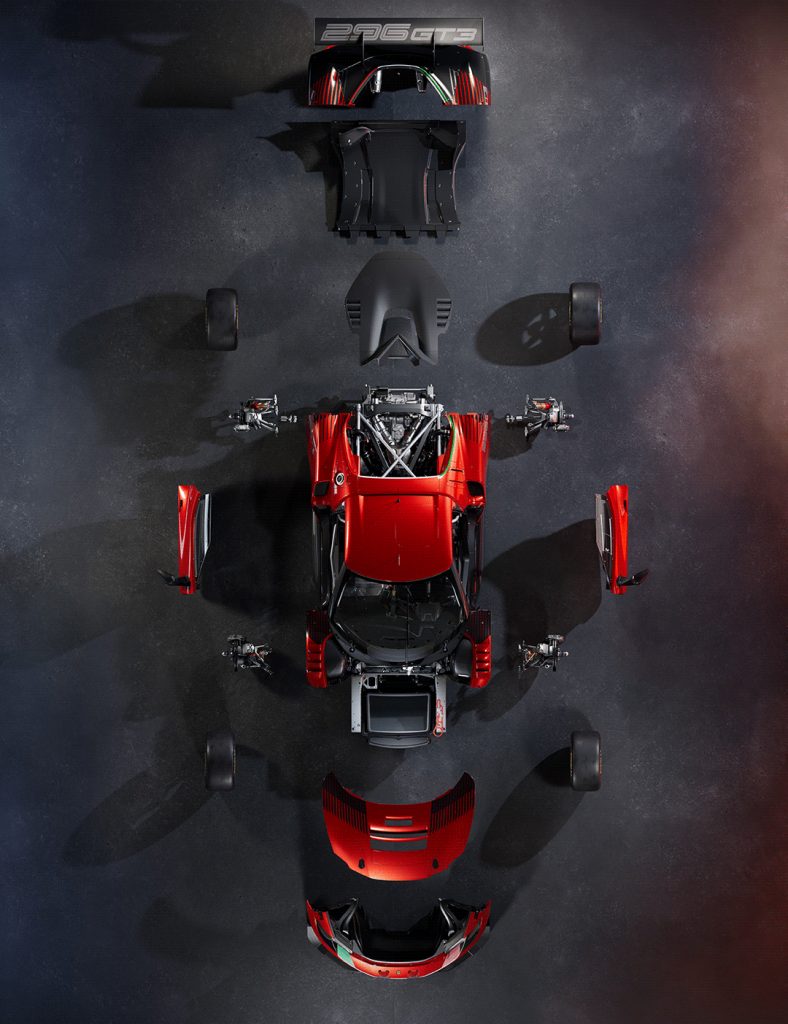 The Ferrari 488 GT3 has already scored over 500 victories and is a regular winner in the GT category, and the 296 GT3, as its successor, will naturally be better than its predecessor. The new car will be equipped with a new aluminum chassis and more powerful aerodynamic components, which will generate 20% more downforce than the 488 GT3.
In addition, the new car also features a new steering wheel derived from F1 racing style, enabling the driver to adjust the car more quickly so that it can be set differently for each corner on the track for precise cornering. Powering the 296 GT3 will be a 3.0T (2992mL) twin-turbo V6 engine with a 120-degree cylinder clamping angle, which can reach a maximum power of 600hp, mated to a 6-speed sequential gearbox.