Louis Vuitton not only has a number of classic handbags to collect, but also unique models, such as this season's Mini Bumbag mini fanny pack, which can be used as both practical and decorative, making the modeling full of interesting creativity. Bumbag in the fashionable modern show playful high-level atmosphere, irresistible, today and the U.S. and the ocean shopping bouluxury together to feel belongs to Louis Vuitton's energetic aesthetic model.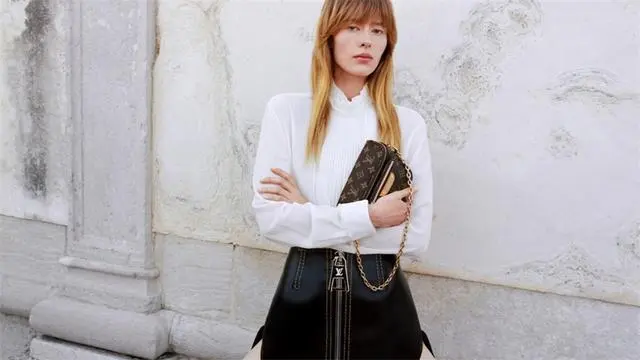 Louis Vuitton Mini Bumbag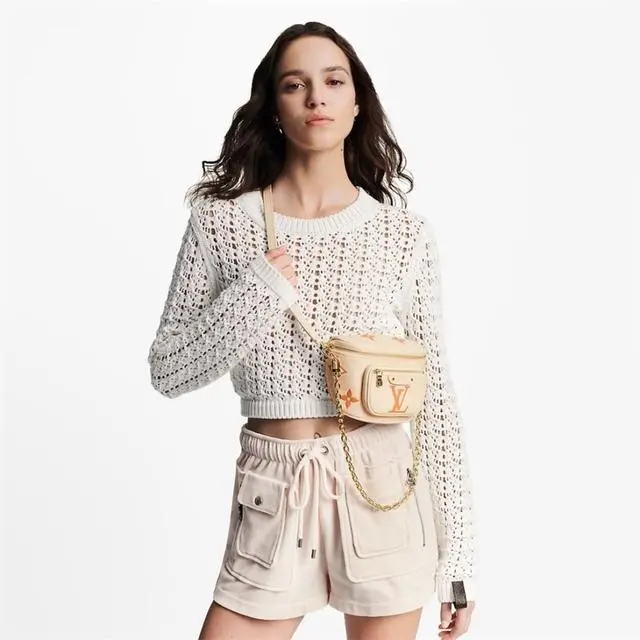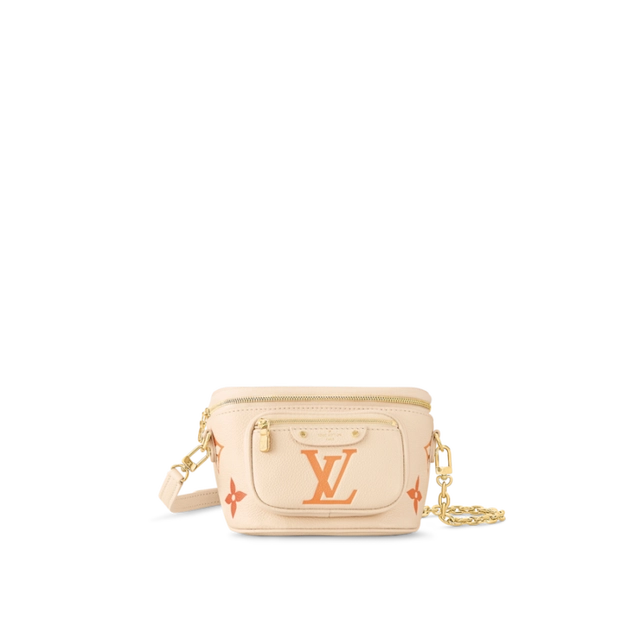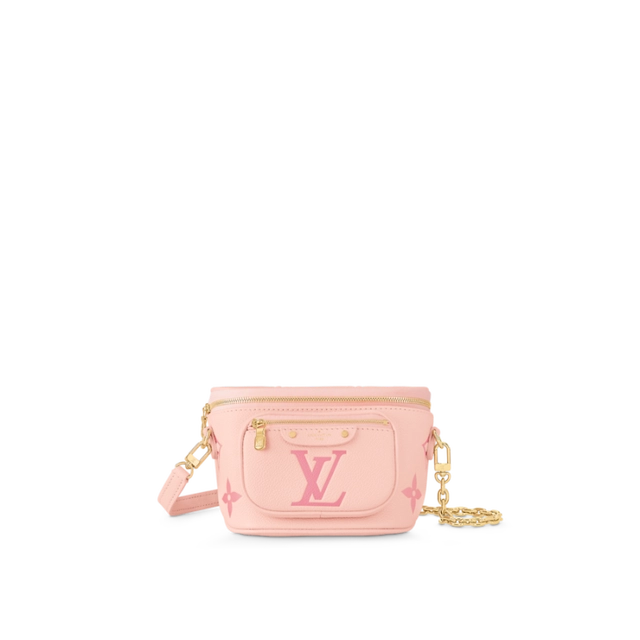 Part of the LV Gradient collection, the Mini Bumbag is presented in Monogram Empreinte leather with an embossed Monogram pattern in a gradient of summer hues. This stylish reinterpretation of a refined bag comes with a detachable and adjustable length strap that can be carried diagonally or over the shoulder, as well as a detachable gold-tone chain strap, which is perfectly suited to the multifaceted practicality of the bag.
Superior craftsmanship and aesthetics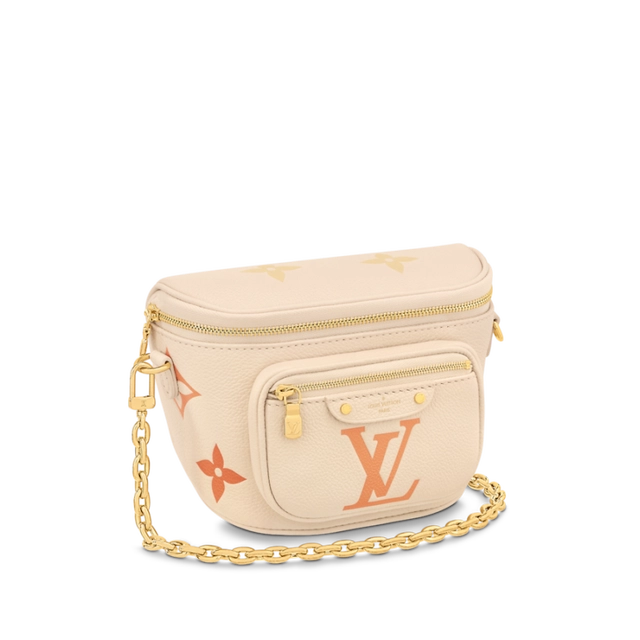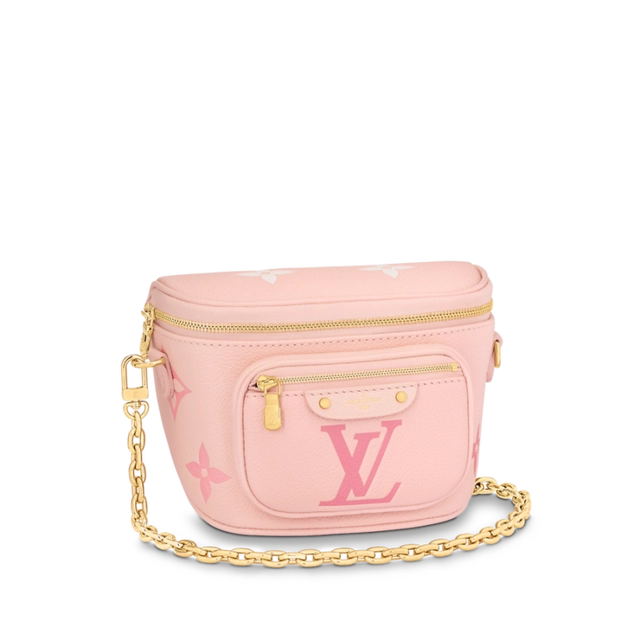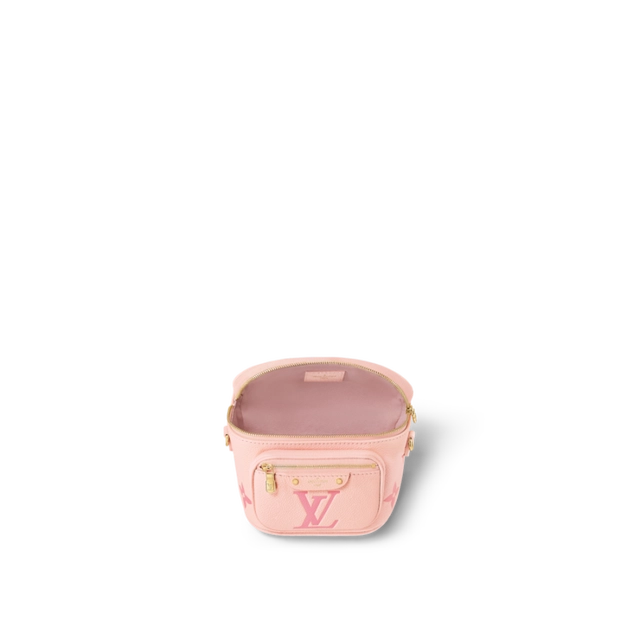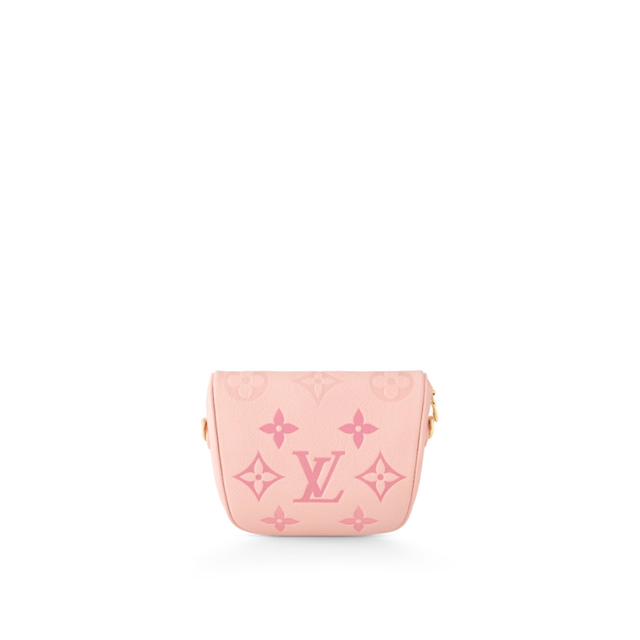 The belt bag features a zippered main compartment and a zippered front pocket adorned with a Louis Vuitton leather tag for a touch of style. Also available in a choice of pastel colors and featuring the brand's iconic totem, the bag is a timeless classic of Louis Vuitton's craftsmanship, and the model's interpretation of the bag makes it a perfect match for both casual and formal attire. hk$17,200
Signature natural leather manufacturing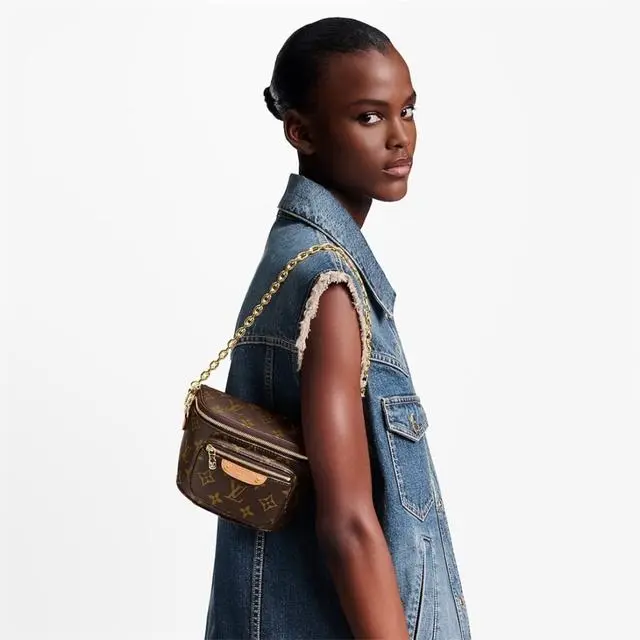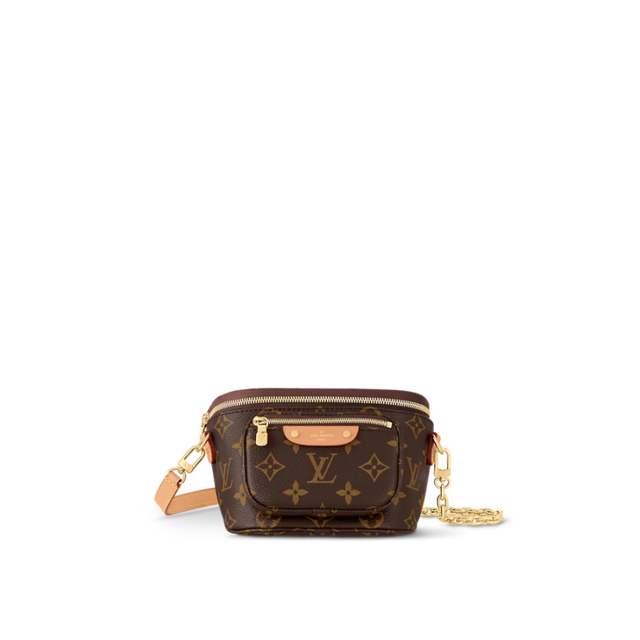 The new mini fanny pack presents a modern aesthetic full of Louis Vuitton craftsmanship, utilizing the classic Monogram canvas, a soft design reinterpreted as a fashionable fanny pack, and a versatile design with a detachable, adjustable-length shoulder strap made of the brand's signature natural leather. A compact piece with premium value and practicality.
Easy to carry all the time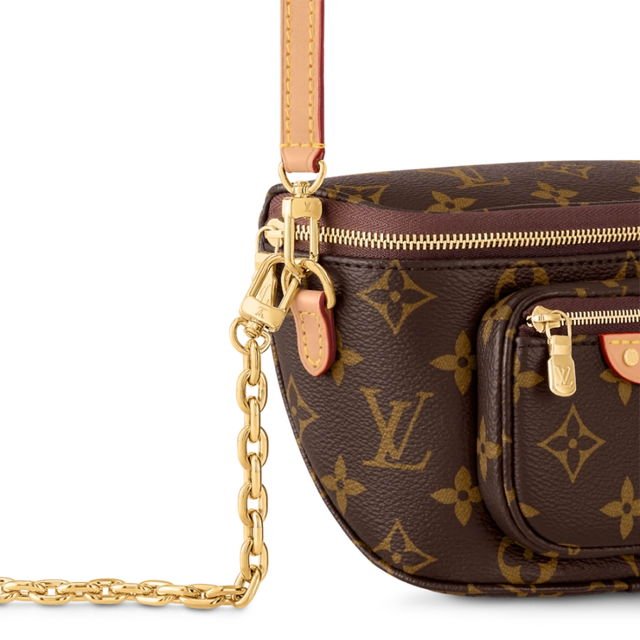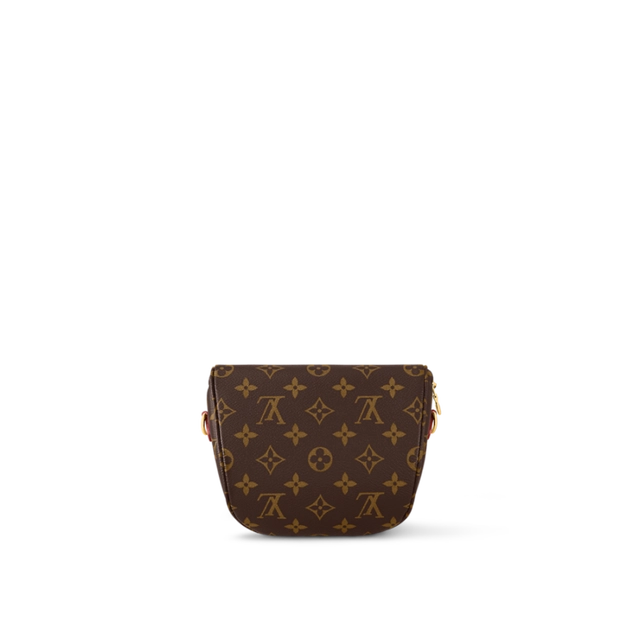 With a detachable gold-tone chain strap, the handbag is both functional and stylish. The fanny pack features a zippered main compartment and a zippered front pocket and is adorned with an embossed leather label. Not only does this style have a sophisticated aesthetic, but it also emphasizes on being as light as possible, so that you can carry the bag on your body all the time and show off its chic and cute vibe. HK$16,200