Louis Vuitton's classic brand genes plus in recent years the creative director injected novel design changes, the classic timeless and then a dash of fashion avant-garde aesthetics, in addition to the classic handbags styles, the recent launch of the new members of each is the topic of the work, so when it comes to investing in brand-name handbags, Louis Vuitton is certainly the top three in the list of pockets, and this time the brand launched a new two models of handbags, accidental ride on the colorful and cute atmosphere of the summer, despite the distinctive design silhouettes, today, with LuFuture take a look at it to see you will be more in love with which one.
Louis Vuitton Capucines Mini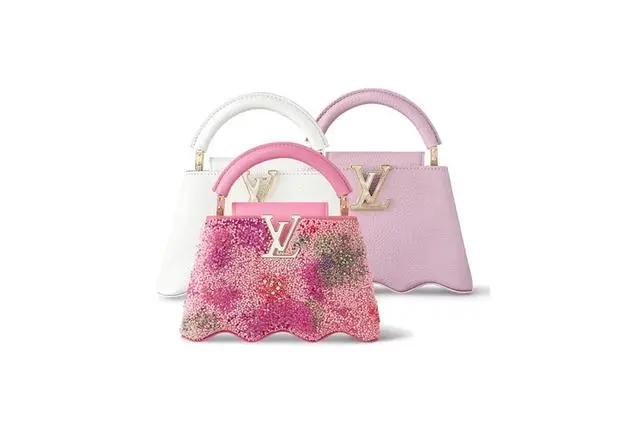 The Capucines is a classic Louis Vuitton bag that is sure to be favored by many fashion aficionados. With its sleek, bold silhouette and premium leather, the Capucines is the epitome of modern chic for the modern woman, and pays homage to the brand's first boutique on Rue de Capucines in 1854, with its iconic elements such as the trapezoidal silhouette with curved edges, thick leather handles, and the Vuitton logo, which is a timeless, classic piece.
This season's newest addition, the Capucines Mini, has a wavy bottom that resembles a seashell, a playful and eye-catching reinterpretation of the Capucines bag. The Taurillon leather is thermoformed and then molded to create the silhouette, which becomes rigid as it cools, creating a unique shape.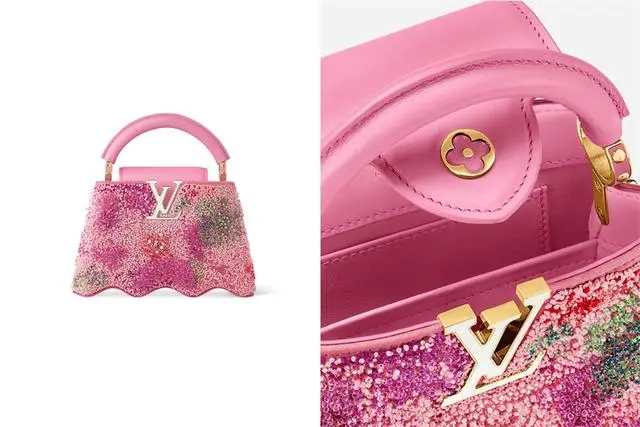 Also available in an ornate style that echoes the fantasy of the underwater world by contrasting the bag's thermo-cast wavy bottom with some 7,000 hand-embroidered stained-glass beads on pink satin fabric, it also features a jewel-like LV enameled logo and can be carried either by the calfskin top handle or by a delicate braided chain strap – is it an accessory or is it a work of art? The Capucines Capushell Mini is both.
Louis Vuitton Hide and Seek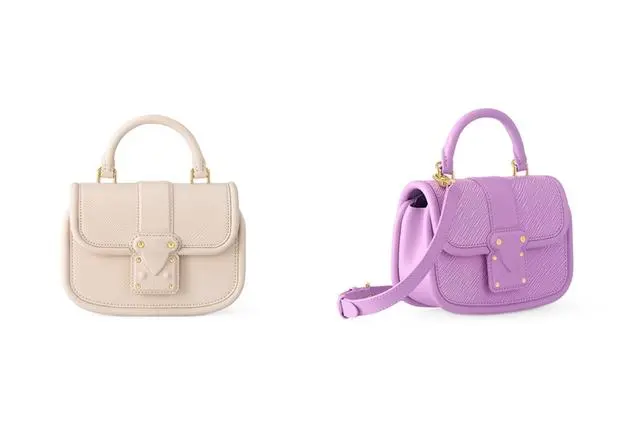 Louis Vuitton's Epi leather is on the rise, with new styles appearing in the Fall/Winter 2023 men's and women's collections. This season, meet the Hide and Seek bag, a new style that combines the brand's iconic elements of richly textured Epi leather with traditional elements such as Toron handles and leather-covered S-lock closures. The spacious day-to-night bag can be carried by hand or slung with the detachable shoulder strap, adding style to any outfit.
The other eye-catching part of this bag is that it comes in a stylish rainbow of colors, echoing Louis Vuitton's collection of bags in four fun shades – Lilas Provence, Quartz White and Black and Green – and is currently only available in one size, measuring 21 cm in width and 15 cm in height, with a spacious interior that is sure to hold your everyday essentials!
Which of the above two new handbags do you choose?