1. Production Origin
Hermes hermes silk scarf is only produced in France, there is no other country OEM.
2. LOGO
The low imitation hermes logo is missing a point on the second E. The correct French spelling is HERMÈS-PARIS.
3. Silk Scarf Edge
Low imitation hermes silk scarf edge of the rolled edge rolled to the opposite side, while the authentic hermes edge rolled edge is the front side up, and hand-made appearance of the round bulge.
4. Washing label
Low imitation hermes silk scarf wash label rough, lack of information.
Genuine hermes silk scarf wash label shown marked with: MADE IN FRANCE, SOIE 100% SILK, washing mark and DRY CLEAN ONLY. There are two kinds of white wash label and black wash label.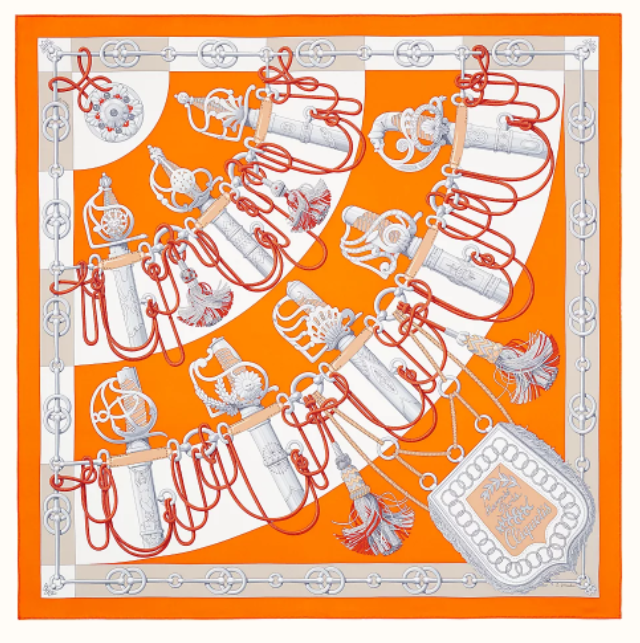 5. Generally have the signature of the designer
In addition to individual vintage retro version of the silk scarf, hermes silk scarf should have the designer's signature
6. Contrast Patterns
High imitation hermes silk scarf is limited to process technology, the color variety will be less. And the thickness of silk is also thinner than the genuine product, which depends on the physical feel.
7. Material
Nowadays, many super fake hermes scarf can do exactly the same as the genuine products, and the authenticity can only be found through the testing of the silk material.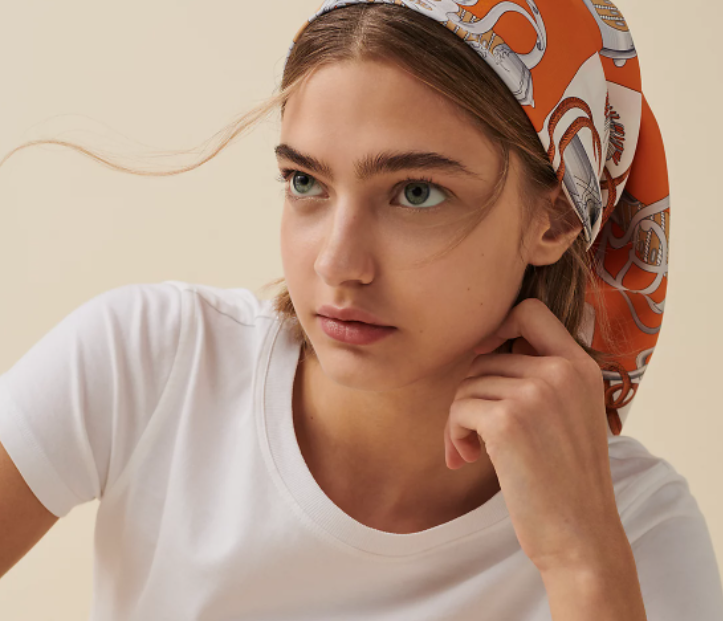 8. Color
Each Hermes scarf is a perfect interpretation of Hermes' supreme character and the pursuit of excellence, with elegant and charming legendary colors, the chromaticity is full in color matching, and the splicing between color blocks and color models is very clear.
9. Series number
Each Hermes product has its own unique number, which is equivalent to our ID card. So, when we buy hermes scarf, we can check whether this number exists on the official website.