Dior's handbags always haunt the most exquisite texture and submissive gentle absolute beauty temperament, in the second half of 2023, Dior's new classic bag countless, of which these five will be elegant and exquisite craftsmanship heritage intertwined with each other, presenting the most aesthetic gesture, dreamy make people dizzy.
Small 30 MONTAIGNE AVENUE Handbag
This new, more compact 30 Montaigne Avenue handbag is light and elegant without losing the Dior exclusive temperament. The word CD on the body is the symbol of the brand, and the chain strap is embellished with an enameled chain ring chain, which is delicate, elegant and full of modern urban texture! The bag's chain strap is sufficient for slanting, carrying on the shoulder or in a handheld position, and the milky tea color is a perfect match for the bag's unlimited capacity.
Small C'est DIOR Handbag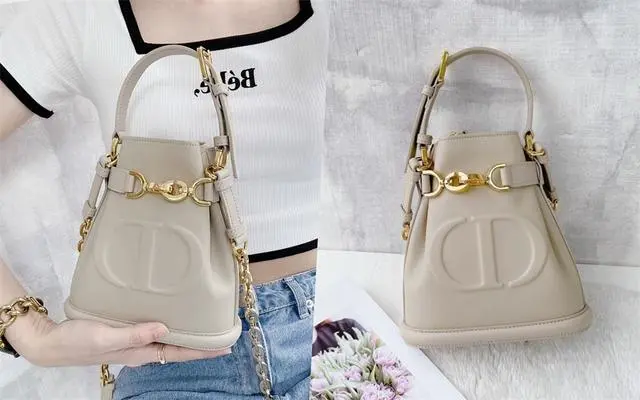 See this new C'est Dior mini bucket bag, it should be difficult not to submit to the brand's powerful magic, this handbag combines the brand's exclusive elements of elegance and delicate temperament, in the classic Oblique flowers and classic black tone after the launch of the full intoxication of the warm milky tea color, this unique gentle temperament and the impression of washing the chain of metropolitan sense of the bag will become a big trend of dream models, make the masses of This bag with its gentle and chain-washing urban impression is sure to become a popular dream model that will be longed for by all women.
CD SIGNATURE handbag with shoulder strap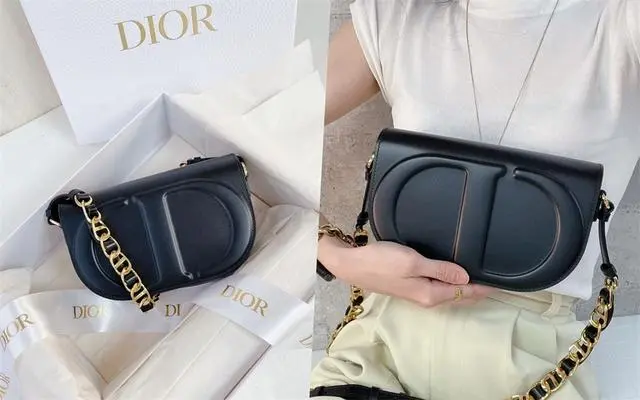 Christian Dior's exclusive elegance and fearlessness is skillfully compatible with the CD SIGNATURE thoroughly set of chain-washing metropolitan sense and vintage feeling in one, the rounded arc of the saddle bag silhouette to make the bag a unique memory point, reproducing the luxury traces of the equestrian period; at the same time, the word CD is more eye-catching embossed on the front of the body, with the CD logo mingled with the leather through the chain belt, so that the whole bag lingers on the rich visual layers. The CD logo is embossed on the front of the bag in the most striking way.
CD SIGNATURE Oval Camera Bag
Exquisite shape of the compact camera bag is always very popular, carry more can choose to hand carry and shoulder, slant back a variety of ways full of thoughtful, the body of the bag with warm leather and Oblique flowers intertwined design, a blend of retro and modern, so that people everywhere to see the brand's exquisite craftsmanship show.
Small DIOR KEY Handbag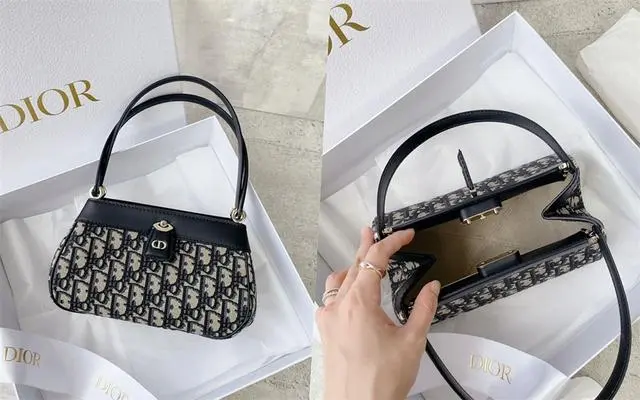 One of the most anticipated pieces of the brand 2023! The retro rounded body and the delicate rotating lock closure make this bag charming and full of flavor. In addition to the warmth of the leather, the classic Dior Oblique flower gives the bag a gentle French vibe, making it a dazzling piece.